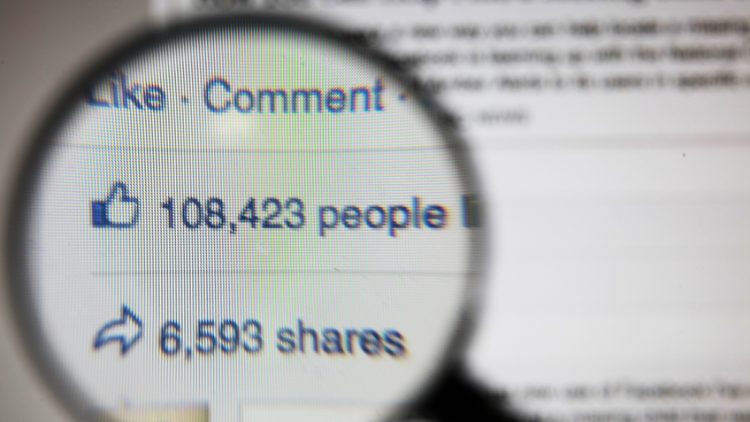 When it comes to marketing yourself and your business, there's no better place to start than with Facebook.
While there are many social media outlets out there, Facebook has proven to be a useful tool for real estate when used correctly and can provide benefits like brand awareness, relationship building and even lead generation.
If your page needs a refresh, here's a little inspiration (and some tips) from the pages of some major players in the real estate game:
Make your brand a priority
It takes mere seconds for someone to form an impression, so shouldn't your Facebook page leave a good one? As soon as a potential client visits your page, your business and brand should come out loud and clear. Everything you post should reflect your market and appeal to the audience you sell to. Sotheby's, for example, is an international luxury real estate company whose brand and Facebook presence encompasses those two markets. Having a strong brand both online and off will make it easier for people to understand what your business is all about.
Know your community better than the competition
Your clients look to you to be an expert not only in real estate, but your community as well. When potential clients scroll through your Facebook page it may be a good idea if you post articles from either others or your own site about things to do around town, the best restaurants, or even local news.  By promoting the city and local establishments, you're informing potential clients of the places they could visit if they lived nearby, as well as proving that you're well acquainted with the neighborhood and the community. Here is a perfect example from Coldwell Banker United in Austin, Texas.
Stay current
Even though social media trends seem to change faster than you can say "real estate" it's important to keep up and implement them into your social media strategy. Staying up to date on what's popular for Facebook allows you to say connected with your followers as well as reach a broader audience. While you likely won't be able to create your own personal emojis like Century21, you can still find a way to include current trends, whether that's emojis or live video, that align with your brand into your Facebook strategy.
Share the good news
There's nothing wrong with being proud of your accomplishments and letting everyone know! Whether you've reached a certain number of Facebook likes or you've hit a milestone in your real estate career, your followers love to hear about your hard work paying off. Sharing proud moments will also be beneficial when it comes to attracting potential clients – they'll see that you're an accomplished professional and may be impressed with your successes. Keller Williams had a good reason to brag when a book written by one of its founders (Gary W. Keller) passed one million copies sold.
Affiliate yourself with others
If you take a quick scroll through the REMAX Facebook page you'll see that they aren't afraid to share the love. REMAX shares helpful articles from the likes of Trulia, Home Depot and HGTV covering topics from decorating tips to market trends, while also posting content from their own blog. Curating content from all over the web for your Facebook page gives you the benefit of coming across as an expert in your field, and posting valuable content gives your followers a reason to make frequent visits to your page. As an added bonus, sharing content from others helps build a relationship and they'll be more likely to share your Facebook posts too!
Do you have a stellar Facebook page you'd like to share with us? Let us know on our Facebook page!