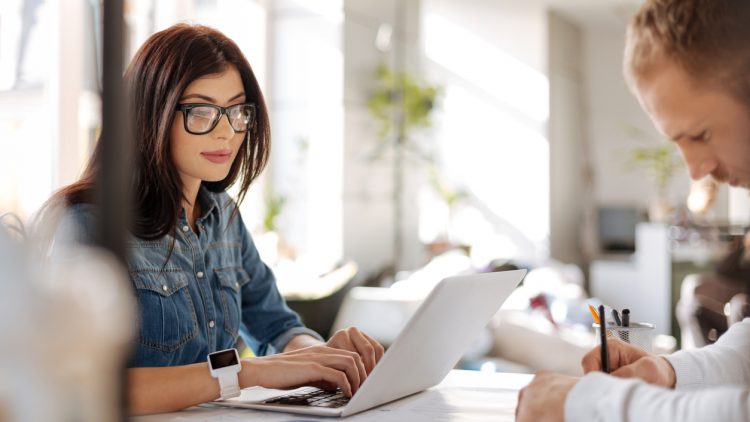 An abundance of things have been said about how millennials (those born between 1980 and 2000) hold different values compared to their predecessors in the workplace. Some of it is exaggerated (no, they will not want to become the boss of the office on their second day!) and some of it is true. Let's take a look at some HR practices that will help you win the hearts of millennials!
Do good (and talk about it)
Millennials want their employer to be a good corporate citizen who tries to change the world for the better. There is more that a small real estate agency can do to contribute to a better world than you might think. Make a mission statement or 'values' list in which you lay out how your office is doing its share. Millennials will love it.
Explain things
Gone are the days when young professionals executed orders simply because you 'said so.' Explain why certain decisions are made and offer them the opportunity to have a say in shaping at least part of the decision. One important caveat: for 'open-book management' to really work you will have to invest time in training your staff to understand the business issues at hand. There is no use working together as a team on reducing overhead costs if your staff doesn't understand the difference between gross and net margins.
Chances for growth
Being able to learn new things and develop personally and professionally is important to millennials. Make up a career plan for your new millennial hire that lays out stepping stones to achieve a well-defined set of skills and knowledge within your organization over the course of three to four years. If you have such HR processes in place, it will be a major selling point to persuade them to work for you.
Be flexible
No, millennials are not lazy. But, they don't think that life is just about working either. And let's be honest… can you blame them? Millennials will be willing to chip in and go the extra mile to help organize the annual 4th of July BBQ after office hours, but flexibility goes both ways and young people will expect and demand that their employer returns the favor. To make things even a bit more challenging to the older generation, millennials will typically no longer think in terms of work-life balance but more in work-life integration, which implies a blurring of lines between the two.
Share of success
Millennials will want a fair share of the fruits of success. That's simple enough if you're hiring a millennial in a real estate agent function, since he or she will earn their share via commission. With salaried office staff, things are a bit more complex. Here it is worth your consideration to put in place a system of profit sharing so that in years in which the company has stellar results everybody can receive a little extra. The amount of the profit share is less important than the mere fact that there is one.
Which challenges and opportunities have you seen come with the hiring and retention of millennials? Let us know in a comment below, on Facebook or on Twitter!