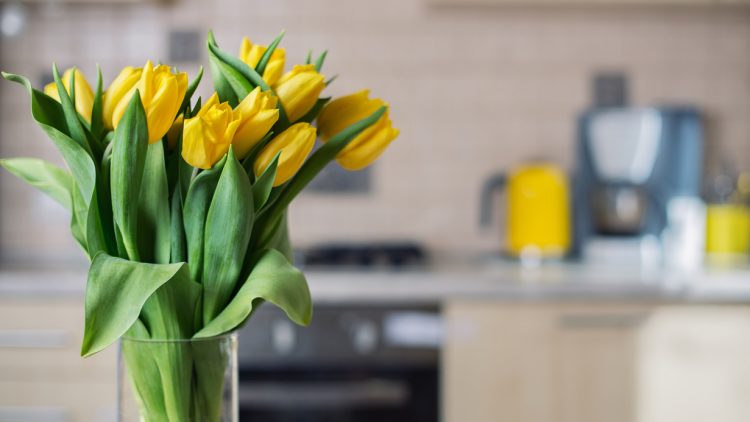 It wasn't much of a winter in many parts of the country but that doesn't mean it's not time to gear up for the busy spring sales season. One way to do that? Bring spring right on into your next home showing and make it a selling point!
Flowers
The first thing that usually comes to mind when thinking of spring is flowers, flowers and more flowers. Buy some bouquets of fresh blooms to brighten up the space and add a pop of color to each room. Place them in the kitchen, the living room and anywhere else that could use a little freshening up. If you want to go the extra mile, you could even get some flowers or potted plants to add to the front door or patio area.
Lots of light
Natural light is the key to opening up a space and creating a welcoming environment for home buyers. There's nothing better for a showing than a big open space, so make sure all the curtains are wide open and the windows are clean to ensure as much sunshine as possible is coming in. With that in mind, natural light tends to show every single detail, like smudges and footprints, so make sure the listing is kept clean as people make their way in and out.
Brunch
People tend to associate brunch with sitting outside enjoying a mimosa on a spring day, so why not use your open house as a chance to host a Sunday brunch? Free food will always draw people in. Serve up the OJ and bagels to get the party started so the potential buyers have something to snack on while they tour the home.
Spring scents
Bring the outdoors in! Freshen up the space by adding spring scents to the home. In addition to flowers, air fresheners or candles can add springtime aroma to the atmosphere. Use scents like cherry blossom, ocean or clean linens to make the buyers feel like they're experiencing a sunny spring day while visiting your listing.
Go outdoors
A healthy dose of Vitamin D never hurts! Especially when you want people to be in a good mood while touring your listing. Use your open house to take advantage of the beautiful spring weather by bringing potential buyers outside. Take advantage of a home's outdoor selling features — pools, patios, ponds — to accentuate the home's value. Or simply turn the backyard into space for mingling and hanging out before or after checking out the house.
How do you bring spring into your open houses? Share with us in a comment below or on Twitter or Facebook!