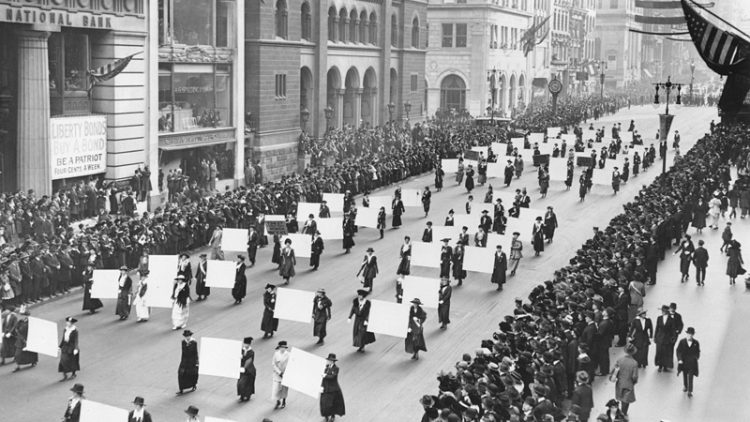 Women's Equality Day is held on the anniversary of the ratification of the 20th amendment to the U.S. Constitution, which granted women the right to vote. Here are a number of homes that honor the memory of those who fought to establish that right and others for women.
Susan B. Anthony House, Rochester, N.Y.
One of the pioneers of the women's suffrage movement, Susan B. Anthony spent most of her life on the road, staying in hotels and at the homes of fellow activists. In her old age, however, she finally settled down in this brick beauty in Rochester. It serves as a museum in her honor to this day.
Elizabeth Cady-Stanton
Along with her lifelong friend and ally, Susan B. Anthony, Cady-Stanton is regarded as one of the founders of the America's first women's rights movement. Her most enduring work is the "Declaration of Sentiments" speech in 1848 at the Seneca Falls Convention. That gathering was held right across the street from her own modest two-story home, which still stands as part of the Women's Rights National Historic Park.
Harriet Tubman Home for the Aged, Auburn, N.Y.
The legendary conductor for the underground railroad, Harriet Tubman has multiple properties associated with her life that have been preserved in Auburn, N.Y., where she lived after the Civil War with her elderly parents, whom she had rescued from slavery. The house below is the Harriet Tubman Home for the Aged, which was built on a piece of land Tubman donated to the African Methodist Church specifically for the purpose of providing housing to elderly and indigent African Americans.
Matilda Joslyn Gage House, Fayetteville, N.Y.
A vociferous advocate for women's rights, abolition and the rights of Native Americans, Matilda Joslyn Gage is memorialized by a beautiful home in the small town of Fayetteville, where she spent most of her life.
The former home of Anna Howard Shaw
Anna Howard Shaw bought this home with friend Cora Pond Pope in 1887, when they arrived in Los Angeles from Boston on a mission to bring the women's rights movement to the Golden Coast. The Colonial Revival fell into disrepair but was restored in the 1960's and hit the LA market last year for $886,000.
Do you know of other great homes of great women leaders? Feel free to share in a comment or reach out to us on Facebook or Twitter!