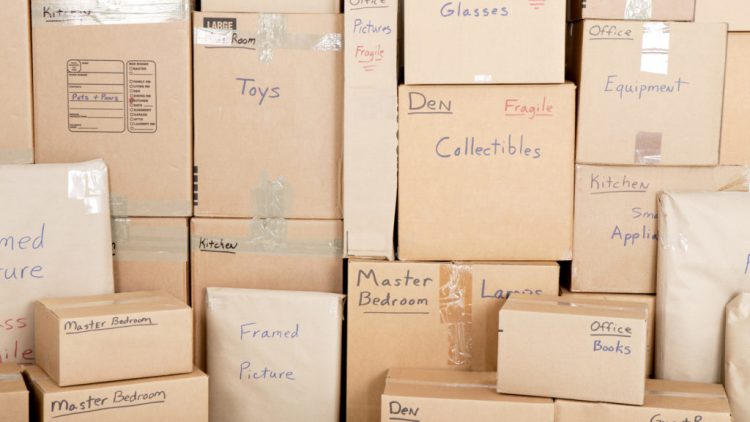 Preparing a house to be market-ready can often be a trying and emotional experience for the seller. Many Baby Boomer-age sellers may have lived in their property for decades, and the act of downsizing could come with an array of stresses: sadness, depression, anxiety, anger, fear and uncertainty, among others.
According to The National Association for Senior Move Managers, by 2030, the population over 65 will increase by 80 percent. Trulia found that more homeowners would rather have a smaller house than a larger one (37 percent compared to 23 percent). Thirty-seven percent of Baby Boomers said that they plan to move at some point of their life, and forty-two percent of that number said that they would prefer to live in a smaller home.
As an agent, you'll more than likely be working with an increasing number of clients who are downsizing. Here are some tips to keep in mind:
Be compassionate
It's not as easy for many people to narrow down their possessions and throw beloved objects overboard. Many of these objects carry a deeply sentimental attachment. Remember the old saying, "one man's trash is another man's treasure." Be kind when a client is reluctant to part with objects, even when it seems easy to discard to you.
Be patient
Many older people may not arrive at the decision to sell or buy right away. They might have to wrestle with the notion, especially if they've been in their home for a long time. They may change their minds a few times before they make their final decision. Be there for hand holding while they're wringing their hands.
Be positive
Remind them of the many benefits of downsizing: less time and money on maintenance, lower utility bills, a chance to use their home equity to purchase a new home and pay off the mortgage.
Consult adult children
If permissible, contact the sellers' adult children who may need to help with any decisions. They may be able to shed some light on any situation, or help with finances or moving expenses.
Encourage kids to move their stuff
Not all sentimentality can be placed on the parents. Kids who are long gone often keep their childhood things in their parents' house, taking up storage space and contributing to the downsizing dilemma. Ask adult children to take their possessions off their parents' hands, making the downsize more doable.
Older people take a different view of furniture
Today, we think of IKEA and other brands that offer affordable, easy-to-replace furniture. In our parents' and grandparents' day, furniture was expensive, heavy and made to last for decades. Also, younger people may not be interested in inheriting old furniture; or, for that matter, TVs and stereos, or even china and silverware.
Discourage putting possessions in storage
Downsizing means owning less, not hiding and shifting what you already own. Renting storage units will cost money, which adds up significantly over a number of years. Explain that avoiding storage will help lighten the load psychologically as well as financially.
Consider a "junk removal" service
You may not want to call it "junk," but there are businesses that clear out basements, attics and garages for a flat fee, or simply to take the objects they want to resell. Try suggesting 1-800-GOT-JUNK.
Suggest social media
Some Baby Boomers may not realize that they can use Facebook, Twitter and other platforms to announce a garage, estate, or stoop sale. They can also use Craigslist to sell or give away possessions.
Refuse to take anything yourself
You may feel compelled to accept possessions because you feel sorry for them or you want to please them as a client. This is not a good idea. A client giving possessions to you may make things awkward if they eventually ask for them back, but you've long gotten rid of them. It also may change the dynamic between you. Stay strong by not accepting possessions, and keep them strong by encouraging them to lighten their load.
Consider becoming a Seniors Real Estate Specialist (SRES)
The National Association of Realtors® offers this designation, which helps to address the needs of home buyers and sellers over the age of 50. Earning the designation helps you demonstrate the necessary knowledge and expertise to counsel these clients through major financial and lifestyle transitions in relocating, refinancing, or selling the home. Click here for more information.
Helping to manage a downsize move with compassion and patience can spark gratitude in your clients, as well as many referrals.
Click here to find out how eCommission can keep your cash flow on track.