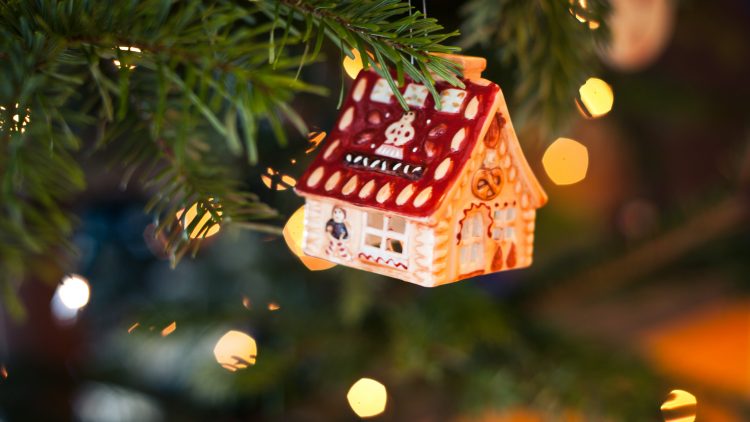 The holidays are traditionally a tough time to sell homes. Things just slow down overall around Thanksgiving. Sellers who aren't on a tight timeline will often take their homes off the market or delay putting a property on the market until after New Years. However, there will be plenty of sellers eager to make a sale during the season, and the magic of Christmastime can even prompt some people to consider upgrading their home.
Infusing an open home that you host in December with the holiday spirit can go a long way in making a buyer fall in love with the house. Here are some ways to do it:
Christmas tree
If the seller isn't planning on getting a tree, you should strongly advise him/her to reconsider –– or buy the tree yourself. The $50 you spend to fill the living room with the fragrance of fresh pine can go a long way in convincing a buyer that this is his/her dream home.
Fireplace
If you've got one, flaunt it! Chop up some wood and get the fire going. If the seller doesn't already have stockings hanging up above, why not add a few?
Holiday music
This one is easy. Put together a playlist of holiday classics and set it up at a pleasant volume in the home. More than anything else perhaps, this will set the holiday mood of the home tour.
Lights
It's really not that much of a hassle to put lights on the front porch or the bushes in front of the home. You don't have to be the brightest home on the block, but it's an extra touch that makes the house all the more inviting to guests.
Snacks
Put some holiday-themed snacks out on the table. If the guests aren't looking to indulge in cookies, brownies and eggnog, their kids may certainly take you up on the offer. You might even lay out some s'mores material by the fire…
Holiday garb
Adorn yourself with a bit of holiday spirit. A Christmas sweater, a holiday-themed tie or, if you're really feeling jolly, put on a Santa hat. Again, it could prove to be a big hit with any visiting youngsters.
Remind people of the new year
Reminding guests of the coming new year is a great way to stoke the desire for new beginnings, and to think of the house they are touring as their potential future. There's something special about buying a home to welcome the new year, so a banner announcing 2017 on the front porch or over the mantle is a good call.
What other hot holiday decoration ideas have worked for you? Throw a comment down below or tell us about it on Facebook or Twitter!