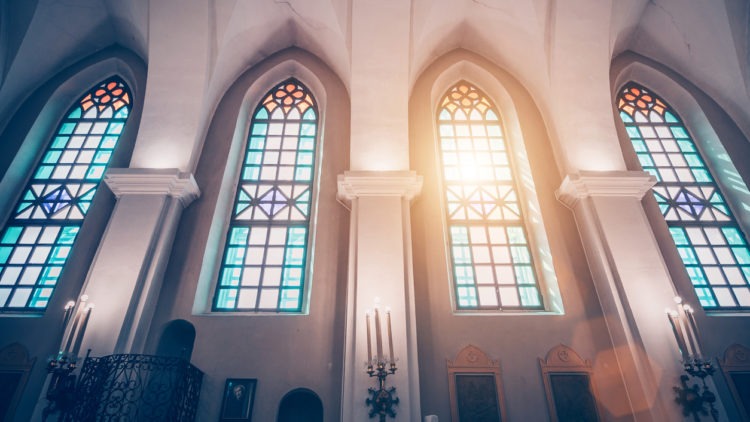 Real estate deals and developments involving churches are on the rise, according to The Real Deal.
Although New York City in particular is seeing this kind of activity increase, churches have been part of the city's real estate business since the early 1700s. England's Queen Anne granted Trinity Church 215 acres of land (later to become part of downtown Manhattan), and the Catholic church has long been one of the city's major landowners.
In 2018, the Walt Disney Company paid $650 million to Trinity Real Estate for a five-parcel development site, which will include a new headquarters for ABC and other media companies. Trinity Real Estate paid $615 million for Tishman Speyer's leasehold at 375 Hudson Street, which was one of the major deals of 2017.
The Real Deal warns that churches and other religious groups can end up signing bad deals due to lack of real estate experience, within full knowledge of some landlords.
The trend works both ways: churches being converted to condos also make for attractive and in-demand real estate. Boston magazine describes a converted church-to-condo property, the former Concord Baptist Church, with some "jaw-dropping features," such as large arched windows and cathedral ceilings, and a sleek spiral staircase. Two parking spots in the church's underground garage come with the deal.
In the Netherlands, a third of its 1,600 Catholic churches are expected to fall out of religious use in the next decade, according to Christian Century. One-fifth of Catholic churches in Canada have been deconsecrated since 2000, mostly due to a drop in attendance. It's reported that the Vatican is developing a global standard for how to manage the sale of deconsecrated buildings. The objective is to aim the properties for community purposes rather than commercial ones.
About 60 churches around Denver have recently been sold or listed for sale, according to LoopNet listings. These potential transactions may pose challenges for area congregations and neighborhood culture.
"Front-porch culture" could be lost if the church is converted to multifamily housing, reports West + Main Homes.
"This type of density is a threat to the vision of a multi-generational neighborhood, and will put a strain on parking, increase traffic, and threaten the stability for families," says Platt Park resident Dawn Dobson.
A challenge facing churches when it comes time to sell is zoning procedures. Restrictions may only allow for freestanding houses and other complications. Any attempt to change these restrictions could be an expensive, uphill battle.
Many commercial real estate brokers also lack vision and strategy when it comes to buying and selling church property, according to DCG Strategies. Church real estate, according to the site, requires "a specialized approach that should include an adviser who had both real estate expertise and experience working with churches."
For churches looking to buy commercial buildings, the "perfect property" may not exist. DCG Strategies suggests that flexibility and an open mind is in order. In California, for example, there is only a small inventory of churches for sale. There may be considerable costs in having to convert the property into a usable church: city, parking and zoning regulations, to name just a few. Other considerations: retrofitting and upgrades.
Click here to discover how eCommission can help you fortify your cash flow.