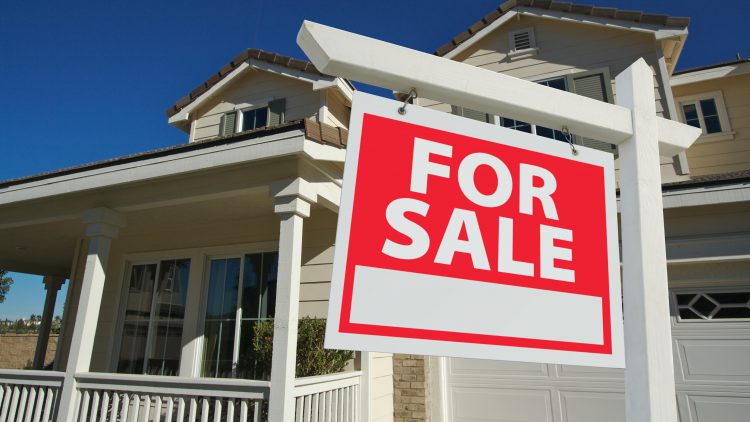 A house listed on the market and not selling is not just about the state of the economy; it's a sign that something is wrong with how it's being marketed.
In fact, houses are currently selling like hotcakes. In 2017, 25 percent of homes on the market sold within two weeks or less during the peak buying season, according to Redfin's 2018 housing market forecast. Nearly one in five homes (19%) were off the market in less than a week.
The reason: inventory (or lack of it). This trend is expected to continue throughout 2018. Redfin's study also states that starter-home inventory has not increased dramatically since 2011, with no expectations of it increasing strongly in 2018. Trulia reports that the number of starter homes on the market has dropped by 43.6 percent since 2012, while the number of trade-up homes has fallen by 41 percent.  Read more about this trend here.
So if the house you're marketing is an unfortunate exception, there may be specific reasons why. Here are just a few to consider:
The asking price is too high
This is something that will occur to you as an agent, but remember that just because the price is high, doesn't mean it's wrong. The roadblock here is that potential buyers are not seeing why your price is high due to specific value; you need to communicate this in your showings and in your marketing. Leave nothing unmentioned as to why the property is so valuable: location, features and benefits, potential, resale opportunity, neighborhood gentrification, size. Let the potential buyer know why the price is what it is.
Your marketing needs to increase
Perhaps the house continues to stand still because you haven't been promoting it enough. Use social media, email blasts, local newspapers, listing sites and word of mouth to get the property in front of the right eyeballs. It may be that the property needs a bit more attention and love when it comes to marketing.
The listing needs to improve
Are the photos good enough? Maybe you need to hire a professional photographer. Are you using photos at all? You'd better! That's how most people show initial interest. How are your content descriptions? You may not be a great writer, but you only need to appeal to people's emotions and needs. Pump up what's special about the house. Write a headline that gets noticed. If you're not great at writing, find a great writer.
The listing needs to increase frequency
Renew your listing ads regularly. Send out your email blasts consistently, on a schedule. Keep the listing in front of potential buyers. Most buyers are bombarded with information from all sides. It's overwhelming. If your listing gets pushed off the page — or disappears altogether — your not doing it justice.
You need to add video to the mix
According to V. Michael Santoro and John S. Rizzo, co-founders of InVidz, LLC and developers of Vaetas, an online video marketing syndication network, adding a video means you could keep customers engaged for a full two minutes. That may not sound like a very long time, but two minutes is gold when it comes to appealing to potential clients' deteriorating attention spans. The longer they stay on your site, the more likely they are going to consider working with you.  Sending out email blasts? Forrester Research finds that when you include a video, the click-through rate increases 200 to 300 percent. Add the word "video" in the subject line and open rates are increased by 19 percent. Click here to learn more about how to add value with video.
Suggest seller financing
Of course, this is not always the go-to answer, but in a pinch, a seller may be willing to help out the buyer in order to get the sale done. Seller financing gives more opportunity to more potential buyers, and increases the chances of the house getting a new owner faster. The seller may be willing to accept installment payments, which can make the sale even sweeter. This is a risky proposition, but, depending on the seller, it may be a solution.
You need to conduct a focus group
Your stalled property is a mystery waiting to be solved. Clues can be given by potential buyers, who can make you understand why the answer is no. From this, you can develop a list of things that need to be changed or improved, and you can keep that in mind for your listings going forward.
The property needs improvements first
No house is perfect, no matter what the asking price. An improvement — either large or small — may make all the difference. It could be a room addition, a new water heater or patio, or even a smart sound system built into the walls and ceilings. There is an endless array of appealing improvement possibilities that may make all the difference.
At the end of the day, there is a buyer for every property. Sometimes it just takes a little imagination and flexibility. And good marketing.

Click here to discover how eCommission can help you gain control of your cash flow.