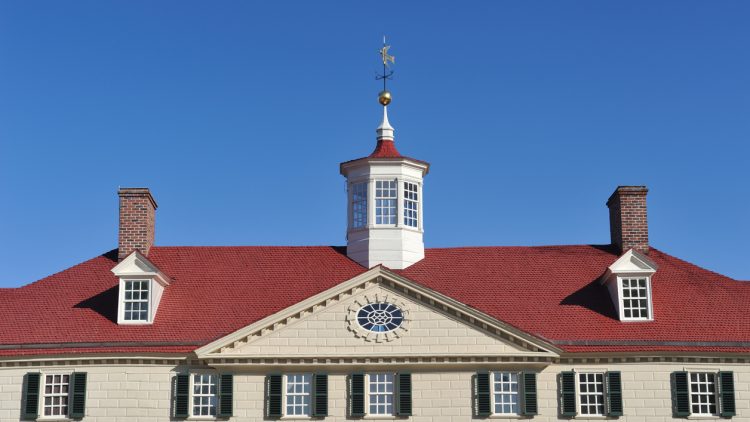 Fun fact: George Washington was the only President who didn't live in the White House. Instead, he chose to live in Mount Vernon — the Washington family home in Fairfax County, Virginia.
In honor of President's Day, we thought we would take a look at Washington's estate and figure out how a modern-day real estate agent would list the home today.
History buff's paradise
As the home of America's first president, it's clear that the historical importance of Mount Vernon adds significant value to the house. For anyone who appreciates living and breathing American history, Mount Vernon holds everything you're looking for. Here you can roam the halls, spend time in the study, and take a walk along the Potomac just as one of the Founding Fathers once did. And if you're looking for a change of pace, or want to learn about other former presidents, the nation's capital is just a short drive away!
Spacious grounds
With three buildings and 500 acres of space, the property provides more than enough room for families of all sizes. The main house is the heart and soul of the estate and houses the West Parlour, Front Parlour, kitchen, bedrooms, the study, and the elegant two-story New Room. The side wings house a kitchen as well as additional living space which can easily be converted into a guest house. If you're someone who enjoys hosting parties or large gatherings, Mount Vernon is an excellent setting for events of all kinds as it has plenty of space, riverfront land, and grand rooms.
Architecture
Most of the house, from the parlours to the bedrooms, and even Washington's study, has been restored to look as it did when George and Martha Washington occupied the home. The architecture is classic 18th century Palladian style, and is a constant reminder of the home's historical background. The cour d'honneur, an architectural term for the courtyard that the three buildings create, is known as Mansion Circle and provides a magical entrance to the grounds. This is probably the most elaborate part of the home as Washington's style was less flashy and more modest.
Waterfront location
Facing the Potomac River, the home boasts some of the most breathtaking waterfront views in Virginia. Whether you want to watch the sunrise over the Potomac from your porch, or spend some time near the water, having backyard access to the river is a feature that anyone can enjoy.
How would you list Washington's Mount Vernon estate? Share with us on Twitter, Facebook, or in a comment below!