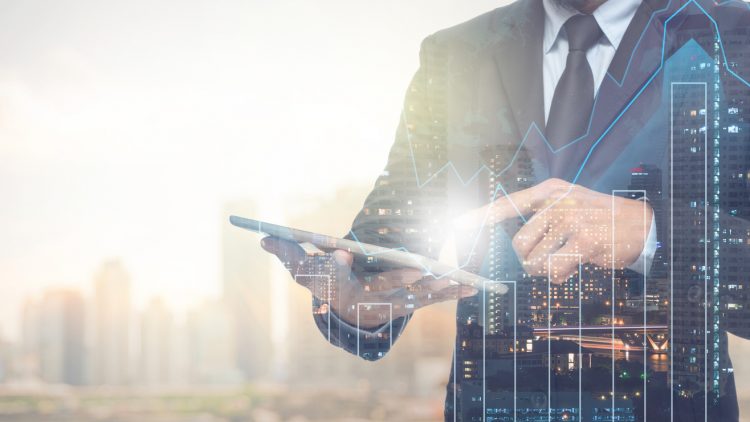 We often hear about interesting tech startups and other super-successful, relatively newer companies like WeWork and Uber. However, we don't often hear about the money that backs them, helping those companies go beyond their industries and become household words.
Lately, though, we've been hearing a lot about SoftBank. Since July 2017, The Wall Street Journal reported that the company has invested $8 billion in real-estate startups.
These investments are carried out through its Vision Fund, a $100 billion venture capital vehicle which is also backed by $45 billion in Saudi Arabian money.
Bisnow reports that SoftBank invested more than $10 billion specifically in real estate and real estate-related firms.
The reason, according to The Real Deal: real estate represents 17 percent of America's GDP. The company is planning an investment strategy that could be "at least somewhere around that size and scale," according to Justin Wilson, an operating partner at the company.
If the market opportunity is there, SoftBank may make investments in regionally dominant companies operating in that sector, according to TechCrunch. The goal: creating an index of companies that — as a group — hold a majority of market share in a given industry like real estate. TechCrunch adds that "it's a bold strategy that involves taking some big risks and writing big checks. As a result, SoftBank is typically the largest single investor — in terms of dollars committed — in the fastest-growing companies in an industry."
Most notably, SoftBank has invested an astounding amount of capital into WeWork, driving up the coworking company's valuation. The Wall Street Journal reports that its currently in talks to buy a majority stake in WeWork, pricing in at between $15 billion and $20 billion.
SoftBank has also invested $450 million in the real-estate brokerage Compass, along with another $400 million round — equaling $865 million — in the construction company Katerra.
In late 2017, it acquired Fortress Investment Group for $3.3 billion. It's a private equity firm that also deals in real estate investment and lending businesses, with $40 billion in assets under management.
The Wall Street Journal recently reported that SoftBank invested $400 million in the house-flipping company called Opendoor. Its CEO and founder, Eric Wu, noted that the money will be used to expand faster than originally planned. The Journal suggests that a strategy like that is a common trait of SoftBank-backed companies.
SoftBank's investment in real estate interests continues. Its fund just invested $1.1 billion into View, Inc., which makes View Dynamic Glass. It's a "smart" window technology that allows users to control the amount of light and glare a window brings into a building. The idea is for customers to save money and better control their environment. The product has been installed in 35 million square feet in commercial properties across the U.S. (this includes Dallas-Fort Worth International Airport).
"With far more cash to spend than any other venture capital fund in history, [SoftBank's Vision Fund] has become something of a rainmaker in the startup realm," says the CRS website.

Click here to discover how eCommission can help you fortify your cash flow.