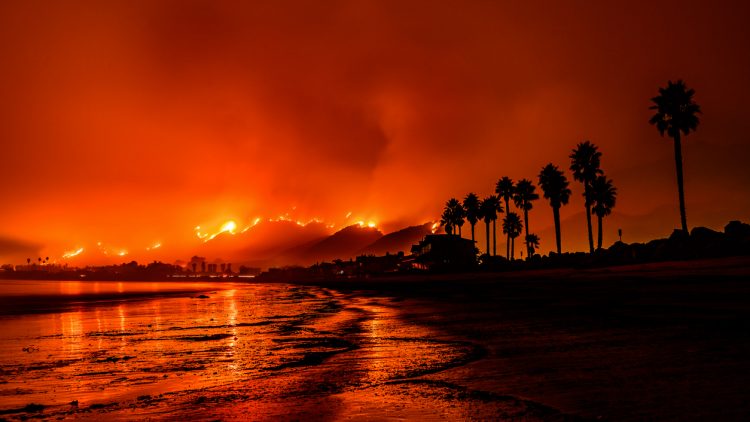 In 2018, California has experienced the most destructive wildfire season on record, Mashvisor reports. The recent Carr Fire, Mendocino Complex Fire, Woolsey Fire and Camp Fire burned a collective 1,665,746 acres, according to the California Department of Forestry and Fire Protection. That's the largest amount of burned acreage recorded during a fire season.
No matter the degree of damage, wildfires like these contribute to decreased property values due to the destruction of infrastructure and the reduced quality of life. Fires leave destruction in their wake, reconstruction becomes noisy and intrusive, and the fear of another fire discourages buyer interest.
Mashvisor feels that the time is right only for real estate investors looking to quickly fix and flip houses, with an expected reduction in selling price. However, real estate prices tend to rebound within 2-5 years after a fire-ravaged area is improved.
No matter the threat wildfires may bring, housing inventory is still in short supply. As a result, in areas untouched by wildfires, property values continue to rise.  Mashvisor predicts that many displaced people will be choosing rental properties with a general shift to multi-family homes and increasing rental rates.
Two fires — Camp Fire and the Woolsey Fire — forced 81,000 people to evacuate and leave their homes, according to The New York Times. This will only aggravate the already serious housing crisis. Camp Fire decimated the town of Paradise, burning 153,336 acres and destroying 18,733 buildings. The Woolsey Fire burned 96,949 acres and threatened major destruction to both Thousand Oaks and Malibu. It also destroyed 1,500 buildings.
"Certain areas are prone to burn at high rates of speed and high velocity, and that tends to be in the chaparral shrub lands in the central and south coasts of California," Dr. Chris Dicus, professor of  fire and fuels management at California Polytechnic State University, told The Commercial Observer. "The losses have definitely accelerated over the last 30 years. Fifteen of the 20 worst wildfires [in the state] have happened in the last 20 years."
Part of the problem may be due to the search for land development and Californian's distaste for high-density living.
"California is a poster child for suburban sprawl, with people building in areas they shouldn't build," James Suhr, managing member of James Suhr & Associates, a developer of infill projects in urban areas of Southern California, told The Commercial Observer. "We have players that are on the green end of the spectrum fighting against what is actually dense development where you've got mid-rise and high-rise residential projects proposed that can be a solution so you don't have construction out in fire zones."
A cycle of redevelopment that does not address the issue of wildfire prevention is also at play: when large fires cause destruction to property and infrastructure, the population leaves and many don't return. This shrinks the tax base, causing a relaxation of redevelopment rules and boundaries, possibly leading to the next fire.
"By trying to be nice and accommodating to the victims of wildfires, we're actually setting up for a future disaster," Dicus says. "This is something I've seen in the U.S., Australia and other places as well."
Joyce Coffee, the founder and president of Climate Resilience Consulting, adds climate change to the issue.
"Any developer that expects their property to be around more than a decade, even if their skin is only in the game for the next three or five years," she tells The Commercial Observer, "it's irresponsible if they do not take into account both the current and future scenarios for future climate risk. Otherwise, traditional money is being spent on dinosaur projects, with retroactive and not forward-thinking impact in mind."
Coffee is a champion for changes to land-use zoning and other restrictions that protect property.
Another unchecked concern: the materials used in the roofs of commercial buildings. In particular, flat roof designs made of rubberized material that is set on top of plywood. This combination makes buildings susceptible to fire from high winds, casting embers and burning branches onto building roofs.
Turko Semmes, founder of Semmes & Co Builders and has served on the Fire Safety Council for San Luis Obispo County, claims that, "Nobody has thought about commercial buildings and wildland fires. Commercial buildings and wildfires? You've got to be kidding me. It's surrounded by a sea of asphalt, you know. But wildfires that come from outside, we never thought about that."
Fire on the rubberized material is "cooking away and melting through the roofing and setting the wood on fire, eventually causing the building to catch on fire," he says.
His proposed solution: including a layer of non-combustible fiber-reinforced drywall between the roofing material and plywood.
However, many of those who had evacuated or lost their homes to wildfires still want to stay in the area. In areas where residents decide to stay and rebuild, home prices go up. Fire insurance premiums increase as well, and payouts may not cover the cost of reconstruction. Updated building code legislation may also be a roadblock to certain reconstruction.
Rebuilding properties that are prone to California wildfire damage will require about $8.6 billion in total reconstruction costs, according to CoreLogic. This could lead to an exodus of people from California, or relocation to (and renting in) other parts of the state.
Click here to discover how eCommission can help you fortify your cash flow.