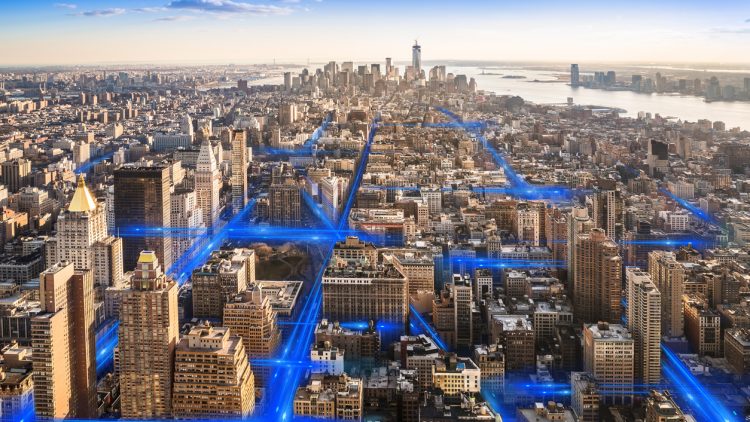 The National Association of Realtors® (NAR) reports that the continuing change in transportation habits and patterns will affect the way we build cities, roads, and houses. And much of it is due to generational change.
"In the 1990s, 95 percent of 16 year-olds had a driver's license. Today, that number is just 76 percent," said Chad Curry, director of Center for REALTOR® Technology at the National Association of Realtors®. "Today's youth are already finding new ways to move around that don't involve a privately owned vehicle."
And to add this prediction: by the year 2030, 70 percent of the world's population will live in urban environments.
Curbed reported that 2017 was a turning-point year for transportation and real estate: the rise of electric and autonomous vehicles, the success of light rail, the increase in pedestrian-and-bike-friendly areas, and the crumbling of our infrastructure is making the future look less like the past.
National Real Estate Investor reports that ease of transportation is a major deciding factor for tenants when making location decisions. Employers know that their staffs want an easy, effortless commute, so companies are looking where the young workforce is already living. Properties near public transportation is a huge plus, particularly buses and light rails.
Of course, locating your businesses where the workforce lives means locating near residential areas. Those neighborhoods must offer the design, amenities and lifestyle options that attract the right employees — often easier said than done. To complicate matters further, young, single employees may want an urban live/work/play environment, but slightly older, married employees with families may prefer a more suburban landscape.
Also rising: driverless cars (automated vehicles, or AV). New legislation is currently being drafted and debated regarding how AV will legally move forward.
"Automated cars won't simply help alleviate traffic, but will also make roads safer," said Benjamin Lewis, an innovation manager and future of mobility expert for Liberty Mutual Insurance. "The overwhelming number of crashes, 94 percent, are attributed to human error. A reduction in human error will lead to fewer accidents, deaths and injuries. Drunk, distracted and tired driving will be a thing of the past."
Curry also pointed out that, "Cars could be designed to be used as mass transit in the morning and moving lounges in the evening. They could be turned into small mobile offices – are we looking at the real estate office of the future?"
Bisnow reports that the rise of AV may actually alter the future of public transportation as we currently know it. Avison Young Managing Director, Rand Stephens, told Bisnow that he is a believer in autonomous vehicle technology and pushes for municipalities to embrace the innovations made in transportation. This is in-contrast to continuing to invest in traditional mass transit infrastructure.
"It is increasingly apparent that these transit systems will become obsolete as autonomous vehicle options develop into viable alternatives," he said.
Stephens also stated that Houston's lack of public transportation is one of the reasons that caused the city to be passed over as Amazon's second headquarters.
The Urban Land Institute (ULI) writes that the increased popularity of ride sharing (Uber, Lyft) will be game changers for both real estate and cities. One example: Rather than build a needed parking garage, Summit, New Jersey partnered with Uber to subsidize residents' rides to and from a train station. The Uber program, in just a decade, will cost the city $2 million. Compare that to the $15 million it would cost to build the parking structure.
At its 2017 ULI Fall Meeting, it was discussed that industries such as self-storage, billboards, and low-quality retail could be negatively affected, while high-quality retail could be winners by converting existing parking into new commercial or residential space.
Keep in mind that this transportation revolution cannot be organically grown. It must be carefully coordinated by municipal transportation planners; otherwise, a city could see chaos, congestion and sprawl. Los Angeles Department of Transportation general manager, Seleta Reynolds, said that ride sharing and automation must work in conjunction with mass transit instead of working to replace it. Automation, shared rides and electrification must progress together for transportation changes to work efficiently.
"If any one of those or any two of those things rise without the others, we're in for quite a bit of negative consequences," she said.
Click here to discover how eCommission can help you fortify your cash flow.