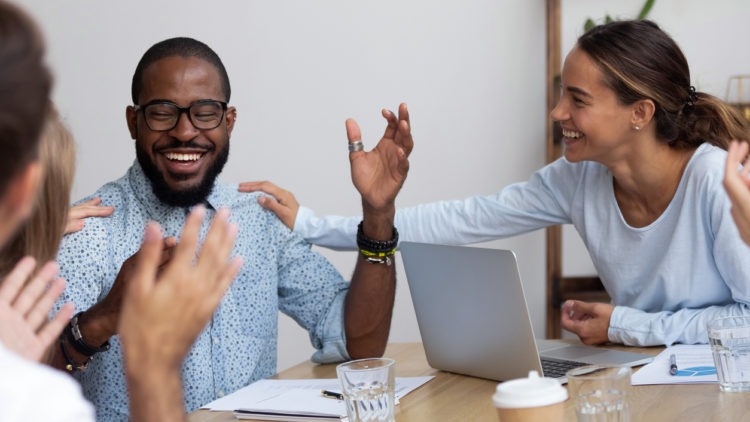 Write about real estate
Starting a blog about area real estate could help make you a local authority on housing and a coveted agent. But it will only work if you write regularly and work hard to promote it both online and by word-of-mouth. People aren't going to check into a blog that is only updated once a month so you should plan to write at least one post weekly.
Insider tip: If you want to develop a strong following, you have to blog a few times a week. Not every post has to be lengthy or packed with dense information. One post could just be photos of a new listing. Or you can share an article about real estate, along with a quick comment (one or two sentences). It doesn't have to be a masterpiece –– it just has to be interesting.

Engage aggressively on social media
These days, an agent who does social media well can become an influential local voice on real estate even if they don't blog. You can gain quite a following if you use Twitter, Facebook or LinkedIn to regularly share content.
Keep in mind: in order to get noticed on social media, you have to interact with others, not just create your own content. On Twitter that means quoting and retweeting, on Facebook or LinkedIn that means sharing other people's posts or commenting on them. Another pointer is that it's wise to start with one social media platform first; once you have developed a respectable following, you can look to jump to another.

Think and talk about the bigger picture
You can't just talk about the homes you are selling or talk about what makes you such a great real estate agent. Also discuss bigger issues that are related to your profession but are interesting to people who aren't necessarily looking to buy or sell a home right now.
Topics that REALTORS® can often speak about with authority include: the local economy, development, transportation/infrastructure, schools, zoning, property taxes or anything else that relates to the housing market. Some of this information might help people make their own housing decisions, but more importantly it establishes you as somebody who "gets" what is going on.

Talk to the media
Don't hesitate to reach out to the local media! Journalists are always looking for a new story, and they know that their readers, listeners and viewers are usually interested in news related to housing. If you're noticing a captivating trend in the market, for instance, try reaching out to the local TV/radio/newspaper reporters on social media to see if they'd be interested in doing a story on it and perhaps featuring you in it. You can also shoot over an email with a brief explanation of why you think your story idea is worth covering. Believe it or not, email often works well because journalists tend to be a little old school when it comes to handling story pitches.

Get engaged in the community
If you want to have a recognizable name, then put yourself out there by getting involved in local organizations and real estate trade groups. For example, volunteering to sit on a committee for a local school bond election is the first step towards becoming a trusted leader in your community. Executive leadership positions with nonprofit groups make it even more likely that you will get media exposure that will lead to greater name recognition in your community.

Click here to discover how eCommission can help you fortify your cash flow.