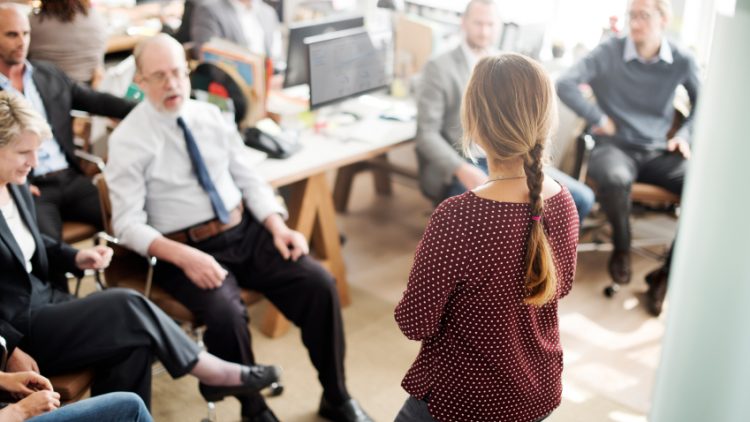 It's always good to have somebody on your side in the real estate business. Developing alliances is one of the marks of a real estate professional who climbs to the top of the industry.
To that end, you should always be on the lookout for other types of housing professionals who could be potential affiliates. These are the people that you put clients in touch with for the myriad housing services home buyers or sellers may need. Having a network of affiliates makes a client's life easier, makes it clear that you are a connected pro, and it of course means more business for you, since your affiliates direct their clients to you.
Home inspectors
Nobody has ever been particularly excited about setting up an inspection, but it's something that many of your clients will want before they ink a major deal. Knowing a good home inspector will make many of your clients feel much more comfortable about their purchase. In the unfortunate instances when a deal falls through because of a poor inspection report, the client will still appreciate that you helped them avoid a bad deal.
Home stagers
Do you know somebody who can make a home look amazing, really quickly? In the era of online, home staging is even more crucial than in the good old days. You want somebody who can come in, and quick as a flash set up a stunning interior to display in photos on your website.
Landscapers
Almost nobody knows where to start when seeking out a good landscaping crew. Your clients will breathe a sigh of relief when you tell them that you know just the guy to make the shrubbery fit for the White House.
Contractors
If you assure your clients that you know the best contractor in town, they might reconsider a home even if they think it's in need of some big changes. Most clients want the calculation of buying a house to be as simple as possible, and they're worried that the changes necessary to improve the house will be too expensive or daunting to manage. Arrange a meeting for them with a contractor who can walk them through the costs of a kitchen or bathroom renovation and they'll come out with a much clearer understanding of their options.
Pest control
Ideally you won't be taking a buyer to a house where there are clearly pest issues, but you should be sure to refer any sellers to the best exterminator you know if they mention having seen a cockroach recently.
Make sure they're bonafide
Be certain your affiliates truly are professionals you would vouch for. You are putting your reputation behind them, so only bring somebody into your network after doing research into the quality and cost of their services. Don't refer a client to a home inspector just because you met one the other night and he seemed like a good guy. Remember: His business is YOUR business.
Networks come in different sizes
You don't have to pick just one contractor, for instance, to include in your network. It's good to have several that you can pick from based on price range or type of work. And of course, sometimes one of your affiliates won't be available for new business, so it's good to have a backup plan.
Everybody loves discounts
Try to negotiate with your affiliates a discount for those you refer to them. It doesn't have to be huge –– just a little something that tells the clients that they're getting a slightly better deal because they know you.
Make sure they reciprocate
It should be obvious to them, but in case it's not, make sure to tell your affiliates that you'd appreciate if they would refer potential home buyers and sellers to you!
Be compliant with referral fee legislation
Making friendly referrals to your affiliates and receiving them back is all perfectly legal. As we mentioned in an earlier blog post, however, the law does prohibit payments of some referral fees. We encourage you to check that post for what is acceptable and what is off-limits.
Put 'em on a list
Once you have a network of affiliates, put them on a list and provide them to all of your clients and your website.
Any tales of how you've developed and deployed your affiliate network? Tell them to on Facebook or Twitter or in the comment section below!