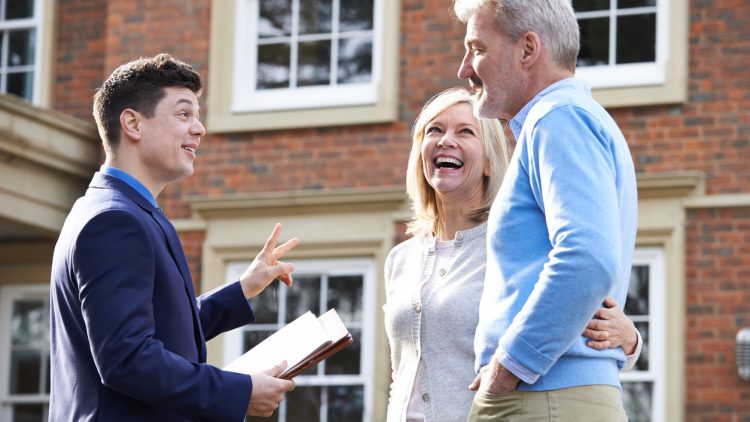 The world may have moved online, but old-school print handouts still bring value and communicate your message. If they're done right, they get read, and you get results.
Anybody can create a social media post or website, but when you hand out a printed flyer, potential clients know that you are serious about your business.
Back in the day, it may have been necessary to hire (and spend lots of money) on a design agency to create your handouts and brochures. These days, though, you can take advantage of online templates that are easy to use and often free. They offer time-proven ways of attracting potential customers and communicating your message in an effective way.
Even in the digital age — especially in the digital age — a picture is worth a thousand words, so make sure to include property photos that have stellar quality (there are apps for that).
When designing a handout, be sure to keep the layout simple and uncluttered, focusing on the delivery of the message. Avoid clip art and drawings; instead focus on real photos of the property.
Zillow's Premier Agent still believes in printed postcards as part of a larger promotional campaign. They advise that postcard mailing campaigns should be part of a long-term strategy and that postcards should be sent on a regular basis ("month after month — most likely for years") before you reap the benefits. If you send out only one postcard and not another one after that, you may be wasting your time and money.
Premier Agent also advises to make sure you're using an updated mailing list, and to clean out your database regularly and thoroughly. If you purchase a mailing list, make sure it's from a reputable company with a proven track record for lead generation.
A handout can also be an effective marketing tool before and during an open house. Send out postcards in advance of your open house, to increase your chances of receiving visitors. A handout can be given out during the open house. It could include property information and attract potential customers, as well as give important details about the neighborhood itself. It will give your potential customers something concrete to walk away with and consider, rather than a social media post that may get lost in the digital shuffle.
Where to place your handouts? The usual answer is placing them in residential doors and mailboxes, but you can also consider placing them where there is heavy foot traffic, such as small businesses; i.e. bakeries and coffee shops. Get permission first!
Most importantly, don't forget to include a call to action (CTA). This can be very easy to forget. A CTA tells your prospect how they can get in touch with you (phone number, email, office address). Give them an incentive for coming in and meeting with you in person. Premier Agent has a good idea: "exchange this card for a free latte at my office."
Click here to find out more about how to create an effective customer handout.
Click here to discover how eCommission can help you fortify your cash flow.