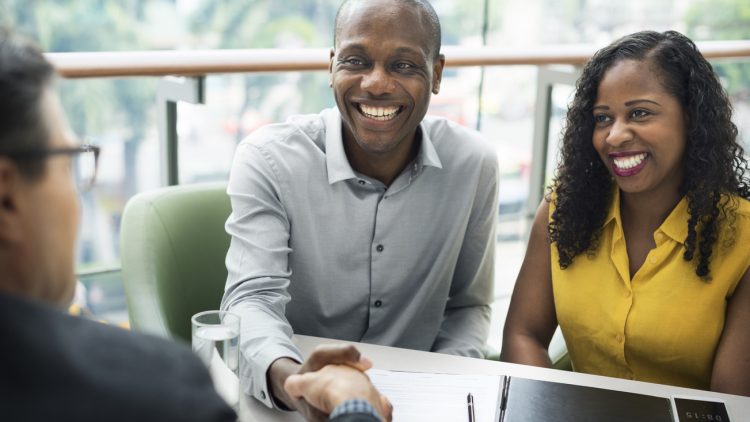 Becoming a successful real estate agent isn't just about convincing a bunch of people to use your services and execute deals on their behalf. If anything, true success comes when other people are convincing their friends and family that you're the person they should trust to find them a home or to sell their house. Here are a few ways to get to that point.
Don't disappear after the deal is done
Once you've cashed your commission check and had a celebratory glass of champagne, drop your client a line and ask them how they're doing. How's the move going? Is there anything you can help with? Remember, you're very likely the only housing expert they know, so they'll be thankful for any tips you can give them on home renovations, repairs, etc. They're likely under a lot of stress and would appreciate some continued support!
Ask them for references
If they're satisfied with your service, there's no reason they wouldn't want to refer a friend to you. However, that might not occur to them unless you remind them. Emphasize at the end of your dealing with a client that you'd appreciate any business they could send your way. Some clients will take that very seriously and will jump at the opportunity to help you out. Others may need a friendly reminder from time to time.
Ask for reviews
As is the case with references, most satisfied customers would be delighted to provide you a rave review on Yelp, Zillow, Trulia or Google. But they probably won't think of doing it until you ask. In addition to reviews, getting testimonials from customers (ideally next to a photo of them and their home) to put on your website or social media pages is a great way to sell yourself to those in search of an agent.
Give them the best of the best service
This is obvious, but some agents forget the importance of customer service in their rush to expand business. Competence is not good enough to achieve full customer satisfaction.
Finding them a dream home or fetching a good price on their house won't necessarily lead them to conclude you're the person who their friend needs to hire. What will convince them of that is the "little extra" you offer by showing that you care about them and making the otherwise stressful process as pleasant as possible.
Stay in touch for the long-term
What may have been a close relationship with a customer shortly after the deal will naturally fade away unless you make an effort to stay in their life. Classic tactics, including Christmas cards and invitations to events, are still a good bet for staying in touch. But cell phones, email and social media also offer lots of low-maintenance ways to maintain a relationship. Sharing a joke or interesting news about the city via text or email is a good way to ensure that you'll stay on their radar.
Click here to discover how eCommission can help you gain control of your cash flow.