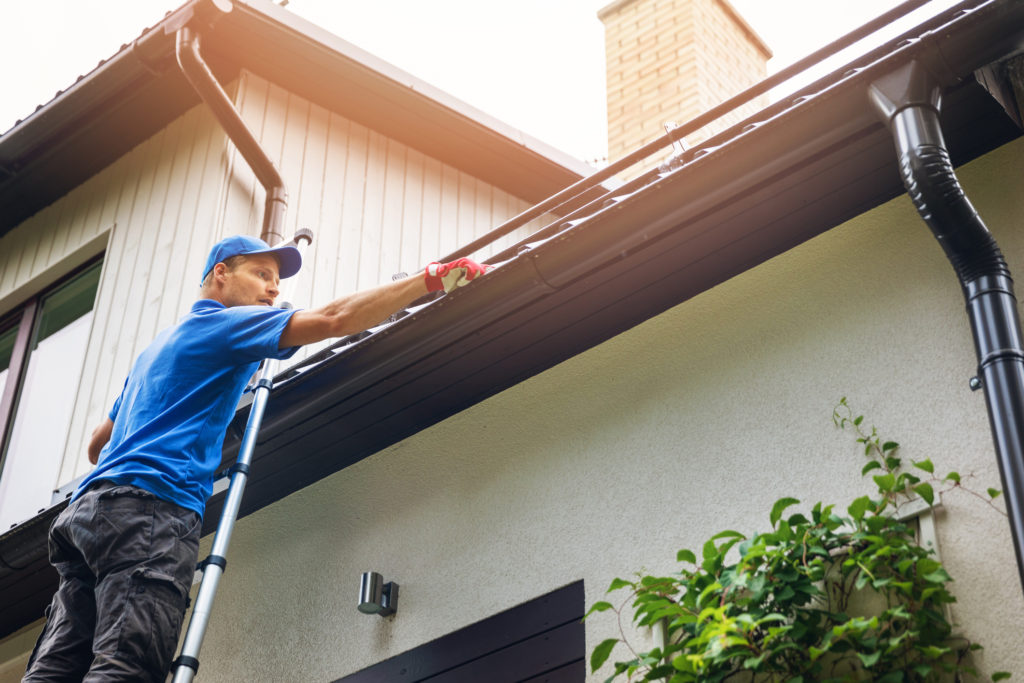 Strengthened by new home construction and storm-related damage repairs, U.S. roofing contractors have improved profitability and increases in sales over the years.
It's no surprise that professional roofers are in demand. Roofs are often overlooked (excuse the pun) when it comes to showing a house. In many cases, preventative maintenance and regular inspection doesn't even occur to the owner until there is something wrong. However, roofs are designed to age over time and must be replaced periodically.
Defects or issues will surely be caught during the official home inspection, but there are a few ways you can see for yourself if a roof is in order — before your clients do.
Walking on the roof yourself is not recommended. It's better to inspect the roof from the ground, with binoculars. Also, walking on the roof could cause more damage to it. If you decide to climb up to the roof to inspect it, you may want to consider fall protection, including a safety ladder, roof anchor, safety harness, and rope. This will help you to move around the roof without falling. Again, it's best to leave this to a professional.
Of course, ultimately you'll want to hire a home inspector to do a thorough examination, but in the meantime, follow these steps (carefully!):
Make sure the gutters and downspouts are clean and clear
If they're clogged or dirty, you can be sure that trouble is on the way. Look for any signs of rotting, including decay or rust, which is a red flag for more trouble. Also, make sure they are attached firmly and properly. If they are pulling away from the house or sagging, they need to be replaced.
Check for damage around any roof interrupter
These include chimneys, dormers, skylights, TV antennas, satellite dishes, solar panels and piping. Damage can cause leakage. Moss or algae is a sign of too much precipitation.
Check the roof from the inside
Look for water damage or mold in the attic, ceilings, walls of chimneys, cabinet tops, and skylights.
Look for what's missing
Shingles, tiles, pipes, and gaps may have a more serious backstory than just the wind blowing them away.
Look for soft spots
Soft spots on the surface of the roof could mean rotting material, especially wood, underneath.
Look for buckling, blistering or curling
This indicates the end of the road for shingles. It's a sure sign that the shingles need to be replaced as soon as possible. Another bad sign of roof weakness: protruding nails.
Check your roof against the neighbors' roof
If yours appears to be in worse condition, it probably is.
Roofs can often be intimidating because they are made of different types of material: asphalt, metal, slate, clay, tile, and so on. Each type of roof brings its own set of issues and concerns, but overall, signs of decay or water damage are a sure bet that something is wrong.
Make sure the seller has a roof warranty, as well as a recorded history of roof maintenance, repairs and replacement (including contact information).


Click here to discover how eCommission can help you fortify your cash flow.