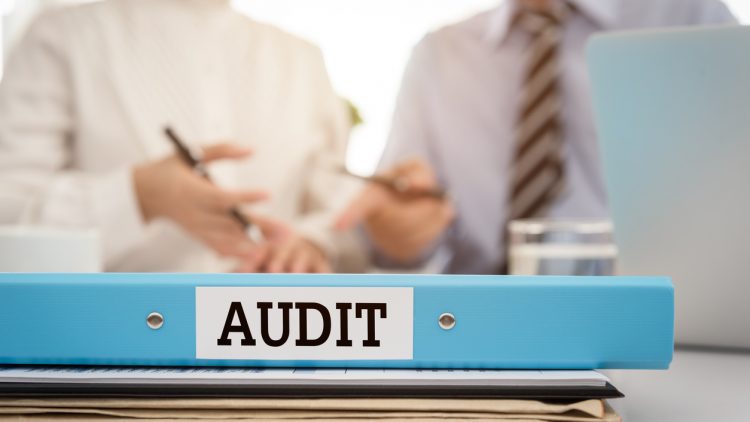 First, this may make you feel a little better: audits by the IRS are actually rare. However, in the event that you are audited, there is virtually nothing you can do to stop it.
With that in mind, though, CBS News reports that only three percent of Americans who earned at least $1 million last year were audited by the IRS.
The main reason for fewer audits: funding cuts. CBS News reports that the agency has reduced its staffing from 100,000 employees in 2010 to just over 79,000. As of June 2018, the IRS had 3,000 fewer employees on its payroll than in 2017, before the passage of the Tax Cuts and Jobs Act.
This is not as sweet as it sounds.
"The reality is that if you don't examine everyone, then you're going to have billions and billions of dollars — typically most of that from upper-income people and large corporations — that don't come in to the Treasury," Susan Long, co-director of the Transactional Records Access Clearinghouse (TRAC) and a professor of managerial statistics at Syracuse, told CBS News. "That leaves more that everybody else has to pay, and we see our [annual federal budget] deficits continue to rise."
Of course, this shouldn't stop you from doing everything you can to file honest returns and be super careful and efficient.
Here are a few ways to do that:
Take the time
Don't rush through it. Wait until all of your tax forms arrive, so nothing falls through the cracks. And make sure you're not doing your calculating and paperwork at the last minute. You already know the deadlines, so work backward from there.
Check and recheck your numbers
The IRS' automated system may be able to find discrepancies in your reporting. A few pennies here and there may not make a difference until the discrepancies start showing up more than occasionally. Then it may start to look a bit suspicious.
Your tax professional is doing what they can to help you file accurately, but if you don't provide them with the proper numbers and information, their help will only go so far.
Be honest
It's not just the right thing to do; it's the law. Be absolutely honest on your tax returns when it comes to reporting income, deductions, and other related numbers. Think of it this way: if you had to face an auditor, would you be able to look them in the eye?
Be realistic
In your attempt to increase your itemized deductions, don't raise red flags that auditors may notice. Be aware of what is acceptable as an itemized deduction. For instance, a daily commute to your job is not a legitimate tax deduction. Otherwise, a good rule of thumb here: consider what money you have to spend in order to make money.
Save receipts
If you're claiming any purchase or service as a business deduction, keep the receipt as a record of what you are claiming. These days, it's better to take a photo of the receipt with your phone, as old-school paper receipts tend to fade with time.
Don't neglect the smaller taxes
Care as much about state and local taxes as you would about your federal returns. Usually, if there is a problem with one, the agencies may let each other know about it, and their eyes may turn to your return for a more careful look.
Double-check your social security number
Transposing numbers is easier than you think, especially when you're typing quickly. You also may not have your dependents' social security numbers memorized; claiming a dependent with the wrong social security number will most likely not be overlooked. Don't take any chances — make sure they're accurate.
E-file
Computers are pretty good at math. An electronic filing may help to reduce errors. The IRS reports that the error rate for a paper return is 21 percent; the error rate for returns filed electronically is 0.5 percent. Filing electronically is much easier than the old-school way. And you'll avoid having to stand in line at the post office.
According to the Turbotax website, the taxpayer most likely not to be audited (but don't assume anything, ever) are those who file Form 1040-EZ, pay rent, don't have children and make a modest income.
Click here to discover how eCommission can help you fortify your cash flow.