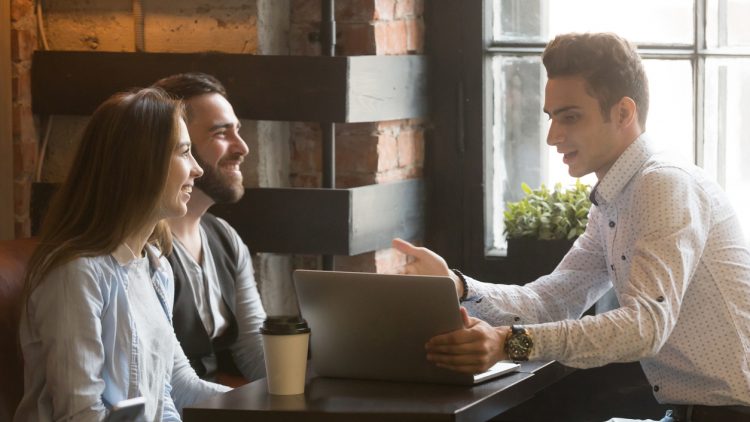 Tech platforms like Zillow, Trulia and Quicken Loans have forever changed the real estate game and transferred most of the action online. However, don't for a minute give in to the naysayers who are calling for the demise of real estate agents. Your skill, savvy, and service are more in need than ever. In fact, with all of this overwhelming information, you've never been more relevant.
Here are a few ways to make sure your clients can appreciate you in the age of online technology:
Make tech your friend, not your enemy
Don't give in to the perception that technology is going to replace human real estate agents. Show your clients that the ultimate ending to this story will be people using technology to make the sales process more seamless, meaningful, accurate — and human. Your command of social media, email, artificial intelligence, texts and apps can impress your client and prove that the sale would not have gone as well without your tech mastery.
Acknowledge that knowledgeable clients can make the process easier for all of you
The Internet has made it possible for clients to search for the properties they want in the neighborhoods they desire. This kind of research and prep can eliminate a lot of preliminary questions and property showings. An informed client can help make your job easier and get the sale done faster.
Do the things that tech can't do
Ultimately, real estate remains a people business. All the tech in the world cannot replace a quality salesperson who can help navigate the process and make the transition seamless and practically stress-free.
Strategies include staying in constant contact with your client, providing updates, instruction, advice and pointing out red flags. Help them understand the intricacies of contracts, negotiations and closings so they don't feel like they are on their own.
Be bigger than the Internet
The world-wide web is a great way to market a property and attract buyers and sellers, but you can show your client that you are able to provide the same valuable service offline. Prove that you have an amazing network of prospects and clients that can reach much further and be more productive than a mere posting online.
Give hands-on advice about the property
Appraisers and inspectors are increasingly being replaced by bots, but that doesn't mean that you can't offer your real-time opinions about the conditions of the property and what the client can expect from an inspection or appraisal. Of course, you don't want to create a conflict of interest, but your opinion will be sought after and valued.
Show that you can be discrete
Not everybody is eager to list and market properties on the Internet and share intimate information. Show that you can successfully and discretely market properties offline, with a reliable list of buyers and sellers. Let them see that you have a network that can help achieve their goals without resorting to social media or websites.
Offer more real-time information than the Internet can offer
Many online listings often become outdated and stale. Show your clients that you have the inside track to the freshest, most up-to-date listings and market information.
Click here to discover how eCommission can help you fortify your cash flow.