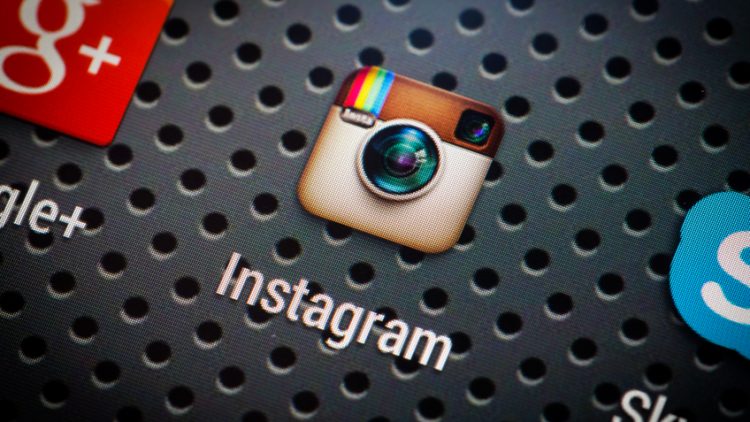 Real estate agents who are focusing 100% of their efforts on Facebook might want to rethink their strategy. Here's why:
According to one reliable source we found, Instagram users are 15 times more likely to engage with content on Instagram!
What does that mean for you? If you post a photo of a new listing your followers are more likely to express interest or approval when it is posted on Instagram. Seems like a great way to find and interact with potential customers, right? Right!
Before you get started generating new leads on Instagram make sure your Instagram account is ready for prime time. Don't mix your personal and business posts. It's always advisable to have a separate, professional account dedicated strictly to real estate. Your photo and handle should be branded in the same style as your other marketing materials, like your website. Once you establish a professional account you are ready to go!
Here are some surefire ways to generate more leads on Instagram:
Call-to-actions
A call-to-action prompts the viewer to take further steps if they are interested in what they are seeing. Your calls should be all over your Instagram!
In your biography


Your biography should be simple; state who you are, how you can help the customer and add a call-to-action. That's it! Your call to action can simply say 'check out my new listings here' with a link to your website. If someone runs across your Instagram account and likes what they see, they will immediately know exactly how to reach out to you.
In every single post

You can post as many photos of listings as you want, but how are you to know if someone likes it or is interested in it? Instagram is a great platform for showcasing new listings and keeping people up to date, but it's a waste of time if people are not acting on their interest. That is why every single post should contain some sort of call-to-action. Here are a few of the most effective call-to-actions:
Tag a friend who would love this listing!
Call me at 123-456-7890 for more information
Pose a question and ask your followers to comment their answers ex: Would you like to live in this neighborhood? Tell us why or why not!
Direct message
Notice someone is liking a lot of your pictures? Did someone comment and express interest on one of your posts? Send them a direct message (DM) and follow up! Instagram is great because you can reach a huge amount of people but also interact with people individually. That person who just followed you and liked a few of your pictures might be a new prospect, but you'll never know if you don't reach out! A word of warning, however, is that you should only DM with non-salesy messages like "Thanks for liking my profile!" or "It's a beautiful home, isn't it??". Stay away from "Are you looking for an agent?" or "Do you want a tour of my latest listing?" as those kinds of overtures almost always backfire. Keep your messages positive and focused on adding value, not going in for the kill right off the bat.
Research relevant hashtags
This is the most effective way to generate leads. Incorporating relevant hashtags in your posts ensures that people searching for your type of content will see it. For example, someone might be looking for a new condo in your area but they don't follow you. If they search for #CondoForSale and you used it in a recent post, they might just see it. Boom! You might have just acquired a new customer.
Hashtags can be tricky, so here are a few tips:
Always hashtag your name or the name of your broker so that all your posts are collected in one place. Your customers can also use your hashtag to expose your name to potential leads. When they click on your hashtag, they can see all your posts right there.
When searching for effective hashtags to use make sure they're not obscure.
You want the hashtag to have a couple hundred or thousand posts. Don't use a hashtag that no one will think of searching for.
Try to include location in your hashtags so you are reaching the right audience (e.g. #LArealestate)
Generate interesting content
You might think the only thing you can post are pictures of new listings, but you're wrong. Think outside the box! People on Instagram want to be entertained, and even educated. While your agent posts should always be related to real estate, you can do it in different and engaging ways. The more content you generate the more leads you are likely to capture.
Video Tours
Post a video of you giving a quick tour of the space you're selling. It is more engaging and informative than a still picture.
Testimonials
Have a client that loved you and is willing to tell the world? Ask them to film a quick client rave that you can post on Instagram.
Sold pictures
Take a picture of the buyer in front of the new piece of real estate they just purchased. That potential customer who was thinking about contacting you might reach out after being motivated by your recent success. (Don't forget to ask your last client if it's okay to use his or her picture for your marketing needs.)
Highlight what is near your listing
In real estate, you're not just selling the home, condo, or building. You're selling the whole area! Make sure to post cool stuff around your new listing so that you future customers can see the advantage of living in that area of town.
Partner up!
No one on Instagram has the exact same audience. A great way to generate new leads is to tap into a new audience. Do you know someone who would be willing to promote you to their followers? Take advantage of that! It can be equally beneficial if you promote each other.
Hunt for new leads!
You have to be the go-getter in the office! Sometimes you will have to get on Instagram for an hour or two and seek your new leads out. Search through hashtags like #movingout, #FSBOSeattle etc. Go through your followers and likers and talk to people! The best way to find a new lead is to speak to them directly. Interaction will get you leads while inaction will get you nothing! And like we said before, Instagram is a great place for interaction.
Don't forget ad buys…
Like Facebook, which owns Instagram, you can purchase ads on Instagram to expand the targeting and reach of your posts. While this can be a good way to get more leads the cost may outweigh the gains if you are not careful with how you place your investments. It may make more sense for local broker with a larger advertising budget to take on this on behalf of its agents.
Do you have any tips for generating leads on Instagram? Let us know on Facebook or Twitter!