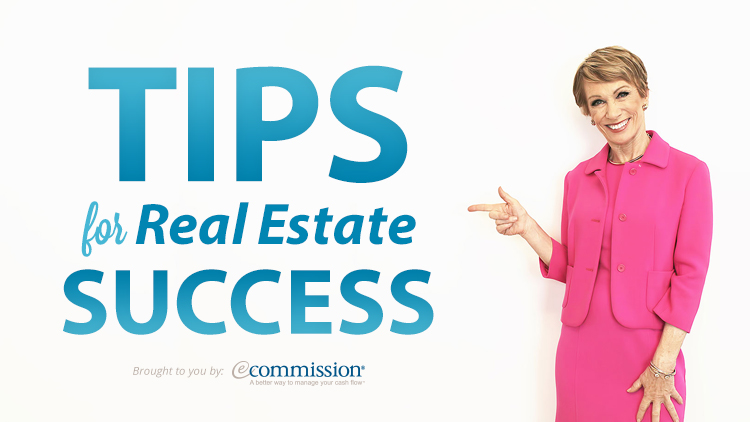 When you read my best-selling biography, Shark Tales – How I turned $1,000 into a Billion Dollar Business, you quickly learn how important my family, especially my mother, was in helping me become the successful business person I am today.
As a young woman, I complained to my mom about not having the same physical 'assets' as another waitress at a diner where I worked. Those assets were attracting so many more men to her counter rather than mine. My mom's response taught me two simple yet incredibly valuable life lessons:
Don't waste time worrying about what life has handed you.
Figure out what's unique about you and play to those strengths.
Not surprisingly, these are lessons every real estate agent should learn in order to survive and thrive in one of the most competitive industries in America.
Every real estate agent comes to our profession with different skills and attributes. Rarely — heck, probably never — does somebody enter our field with the perfect combination of skills, personality and looks. But everyone has something different to offer and you've got to play up your unique differences to be successful in real estate.
I learned early to play to my strengths to win my fair share of customers and their tips at the Fort Lee Diner. Instead of feeling sorry for myself, I followed the advice of my mom and tied ribbons on my pigtails to play up my long blond hair and accentuate my personality. And guess what? It worked!
You can apply the same lesson to your real estate business. For starters, don't dwell on what you don't have, or on what you think other agents have but focus on what you do have. If not, it won't do you a bit of good and you'll beat yourself up for nothing.
What do YOU do well as a real estate agent? Ask your friends, colleagues, family and past customers what they think your best attributes are. Find your 'ribbon' then start building your brand around that!
Try to incorporate it into all your messaging. Craft a new tagline with it, add it to your website, Facebook, business cards, newsletter, online ads…put it on everything that a customer will see.
Over time, your positive 'brand attitude' will help you stand apart and help you attain a much higher level of success and a lot more fun than focusing on the negatives.