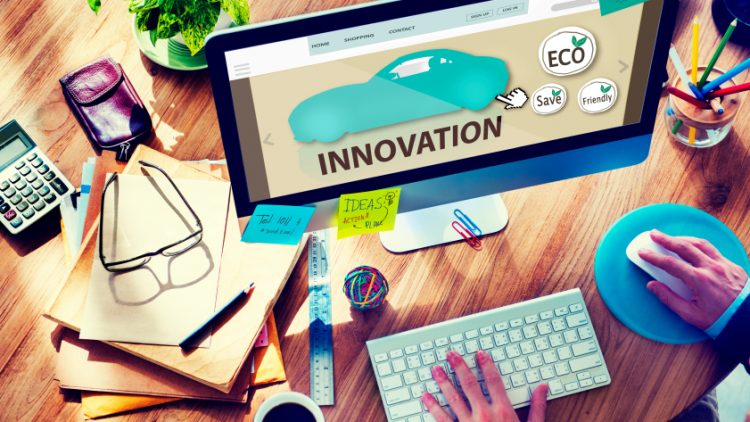 You don't have to look hard to see that innovation in many industries is growing, especially in financial services. In real estate, eCommission has taken on the challenge of addressing the financial needs of agents and brokers. And by doing so, it is altering the way they manage their business cash flow.
Cash flow rollercoaster.
The challenge faced by commission-based professionals is that their income often fluctuates. Some months are great, others…not so much. Like real estate mogul, Barbara Corcoran, said in her helpful tip series for agents, it can feel like an income rollercoaster sometimes because of the unpredictability of closings and the timing of receiving commission checks.
The problem, however, is that an agent's expenses don't wait for future commission payments. Fixed costs like a car payment, salaries or office rent come due the same time each month. Marketing expenses like online advertising, prospecting and lead generation are typically due upon receipt. Let's not even talk about the cost of keeping a car maintained, board dues, office supplies. The list goes on.
The simple truth is that it's not unusual for agents to find themselves in a cash flow shortfall from time to time. There is no shame in it. It is part of being self-employed. In the past 15 years I have personally spoken to thousands of customers, and I have heard these same challenges repeated thousands of times. I would argue it is part of being an entrepreneur, a path I have pursued for most of my career.
Apathy or Action?
Let's examine the facts. Agents can adapt to their fluctuating incomes in one of two ways: do nothing or do something.
Doing nothing is often the most common response if only because it's easier, plus there are very few financial options available for self-employed individuals. Yet the problem with doing nothing is that it is not only painful to endure as bills come due, it can also harm an agent's business if he or she misses out on opportunities to invest in future growth. If a business is a going concern, then doing nothing is the equivalent of waiting for food to come your way instead of going out and searching for it.
Doing something can also be painful in certain situations. Asking for a loan from family or friends can be awkward and may put a strain on a relationship. You can go the bank route and try to take out a loan, too. Except that bankers don't like to make loans to self-employed agents with inconsistent sources of income. Then there's your credit card, but that can become a slippery slope of escalating fees and debt that puts your credit rating at risk (more on that here).
Innovating a way forward!
eCommission is trying to change the age-old process of earning a living selling real estate, by letting agents choose when and how much they'd like to get paid. The company offers commission advances of up to $15,000 on sales closing up to 120 days in the future, and funds are advanced within hours after receiving an application. You won't find a bank ready to do that!
This type of service is known as factoring, and it's a very common practice among small businesses, most of which have to watch their cash flow like hawks. Medical professionals like doctors and dentists routinely factor receivables to stay cash flow positive and keep investing to grow their business.
At eCommission, we don't run credit checks. Your sale is your security! We have made it completely fast, easy and transparent for agents to sign up for our service, and receive payment of their commissions within hours.
And with long-standing partnerships with top national real estate brands like Century 21, Coldwell Banker, RE/MAX and Keller Williams (to name just a few) along with integration partnerships with companies like zipForm, we've made it incredibly easy for agents across the U.S. to tap into a timely, flexible source of capital that can sustain them through the ups and downs of a real estate career.
Is getting an advance risky?
The question most commonly asked when learning about eCommission is, "what happens if the sale falls through?" Anyone who has sold real estate for any length of time has experienced a sale falling out of escrow. To mitigate this risk, eCommission uses a proprietary underwriting technology developed to look not only at the strength of the sale the agent wishes to advance, but several other factors including the agent's historical sales production, their typical commission size, and the length of time they've worked with their current broker. The output reflects an application to funding process that takes less than one hour to complete, with a 90% successful close rate. For the 10% that fail to close, eCommission offers the option of replacing the advance using future commissions earned.
Big Picture – Is getting an advance expensive?
The cost to advance is dependent upon the amount requested and the length of time the money is outstanding. A new user will pay 9.5% of the amount they wish to advance on a sale closing within 40 days. Longer closing periods cost more.
It's not uncommon for us to hear that an advance is an expensive fix for a short-term money problem. That depends upon your business philosophy. I would ask, what's the cost of doing nothing? What if not having the cash to effectively promote an exciting, new listing means you miss out on a sale? How long will it take to make up for that lost opportunity? And could those missed sales have generated more leads for you over time?
If you look at your business in the Big Picture, making these calculated decisions can pay off much more than you can possibly imagine in the present. Your business has to keep moving forward because standing still means other agents who are moving forward will take those leads.
Final bonus: fees associated with using eCommission are a tax deductible business expense. So that means you get to subtract it from your taxable income and lower your taxes.
Take back control!
When you work on commission, it's easy to experience cash flow ups and downs. More importantly, those ups and downs often have nothing to do with how successful you are or how much money you make. eCommission is simply about giving agents just like you control over the timing of when you get paid.
As the old saying goes, "Fortune favors the bold." It also favors those willing to embrace a new approach to solving a persistent problem of inconsistent cash flow.
Curious to learn more about how eCommission can help you take control of your cash flow? Feel free to give us a call at 1.877.882.4368 or visit our website for more details.
All the best for your continued success!
Sincerely,
Sean Whaling, Founder & CEO
eCommission