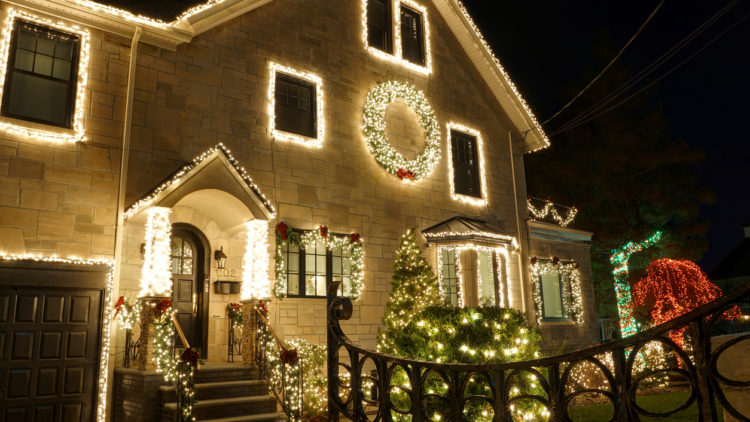 While spring and summer are clearly the most active times of the year for home sales, there will always be buyers and sellers who want to do business during the slower months in fall and winter. In most cases, that's simply because it's then that they need to move or find a place to live.

When the holiday season comes around, however, things can get particularly slow. If you have a client eager to list in mid-December, here are some important things to consider.

How desperate is your seller?
If your seller really wants to get out of the home as soon as possible, then there's no reason to wait a few weeks. Put it on the market and see what happens. There may not be as many buyers as during more active periods, but they're out there.

There's less competition, but still motivated buyers
Pre-internet, the case for listing during the holidays may not have been as good. But these days, people considering buying a home may very well see a new listing Christmas morning when they're browsing on the new iPad they found in their stocking. It's a unique opportunity to appeal to buyers who are eager to find a new home and don't have many other options to choose from because of the slow season.

Is your seller willing to wait for the best price?
If your seller is not willing to settle for a lower-than-average price, then your best bet is to recommend that they hold off on listing until the spring, or at least until a couple weeks after New Year's. You're unlikely to get the strongest offers possible in December.

You don't want a house on the market forever
Your client may be OK with waiting until spring to sell, but they figure they may as well list as soon as possible. But that might be a mistake. You don't want to list a home if you don't expect to receive an offer you can accept in the next couple of months. By the time the more active season begins, the home will have been on the market for months, which is a sign of weakness that buyers may try to take advantage of.

What are your seller's holiday plans?
If the seller still lives in the house, then you need to make sure they understand the implications of listing a home in December. Are they planning to be away? Are there certain days they definitely don't want to vacate the home for a showing? Even more importantly, will they be available to sign closing documents?

What are your holiday plans?
It's always hard to pass on business, or even to delay it. However, you do have a life outside of real estate and you owe it to yourself to enjoy time with family and friends during special times of the year. It's totally fair to be upfront with a client about any holiday obligations that might complicate listing in December.

Click here to discover how eCommission can help you gain control of your cash flow.