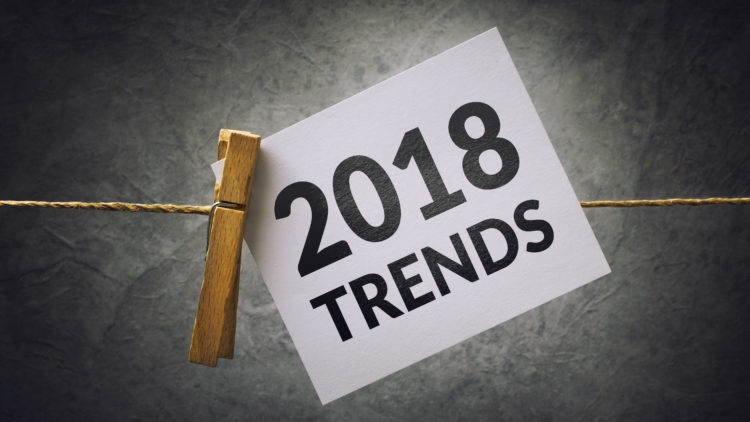 As the real estate business continues to be altered by technology, housing supply will catch up with buyer demand, putting buyers in the driver's seat. So fasten your seat belts – the ride will be fast but ultimately stable.
Realtor.com reports that, after three years of a housing shortfall, a spurt in inventory will begin in the second half of the year. Once inventory recovers, there will be plenty of demand to meet the supply. The site predicts that the for-sale housing inventory is expected to stay tight in the first quarter, reaching a 4 % year-over-year decline in March. If the fall increase happens, that will be the first net inventory gain since 2015.
Other predictions from Realtor.com:
Trickle-down inventory
Relief will start in the upper tiers, and will make its way down to the lower tiers. Most of the inventory growth will be in the mid- and upper-tier price ranges, from $350,000 and up.
Slowing prices
Home prices are expected to slow to 3.2% growth year-over-year across the United States. Still, prices are still expected to increase, particularly in lower-priced homes.
Southern homes will beat the national average
In particular, Tulsa(OK), Little Rock(AR), Dallas(TX), and Charlotte(NC). These markets are expected to see 6% growth or more. Compare that to the national growth rate: 2.5%.
Millennials are ready to buy
Millennials – the largest generation in U.S. history – will be reaching a point in their careers where incomes are growing and they're ready to start families. They could make up 43% of homebuyers taking out a mortgage (that's up from an estimated 40% in 2017), based on mortgage originations. Those three percentage points could translate to hundreds of thousands of new homes, particularly for first-time homebuyers.
The Urban Land Institute, in a joint project with PricewaterhouseCoopers, recently presented its 2018 Emerging Trends in Real Estate. The results were a compilation of more than 800 individual interviews and 1600 surveys from a wide swatch of real estate, economic and development industry professionals. Here are a few of their findings:
The Golden Child: mid-market homes
We already know that Millennials prefer the live/work/play environment of an urban setting. You're on the right track if you're dealing in starter homes, affordable rental units, urban row houses and brownstones, transit-oriented development and multifamily housing.
The "new normal:" slow and steady economic growth
Low unemployment rates, a tightening at the Fed, and slightly higher real estate prices have made investors realize that another recession or crash may not be as likely as once feared. Because the Great Recession and even the dot-com bubble is still fresh in many investors' minds, the general feeling is a trend toward slow, steady, conservative economic growth rather than a wild ride that may end in another disaster.
Prepare for Gen Z
Those born between 1995 and 2001 will be the new demographic looking to you for starter homes and other investments. Their post-college years are upon us, and they'll be searching for the same kind of housing preferred by Millennials: urban, affordable, community/transit-oriented.
The "silver tsunami:" Baby Boomers will be retiring and selling en masse
Aging baby boomers will be looking to you to help sell their homes, as well as helping them downsize or find affordable housing alternatives. The challenge: Millennials and Gen Z may not buy what Baby Boomers are selling (the suburbs, split-levels). Note: by 2030, 75.5 million Americans will be age 65 or over, with a long menu of housing needs that is not easy to categorize.
The hottest U.S. markets
Seattle is currently the hottest real estate market in the country. Rounding out the top five are Austin, Salt Lake City, Raleigh-Durham, and Dallas/Fort Worth.
The rise of secondary markets
There was a time when secondary markets like Miami and Seattle were practically ignored when it came to growth and staying power. No longer. Investors, specifically foreign investors, are paying big attention to these cities. Only recently, they were lagging behind the recovery in the years after the recession; now, they are showing real sustainability and long-term growth. The verdict: a good investment, and also a good time to invest. In the ULI rankings, Miami jumped from 25 to 11, while primary markets like New York, LA, San Francisco, and Boston experienced steep drops.
We'll keep you posted as these stories and trends unfold. In the meantime, click here to find out how eCommission can help you make the most of 2018.