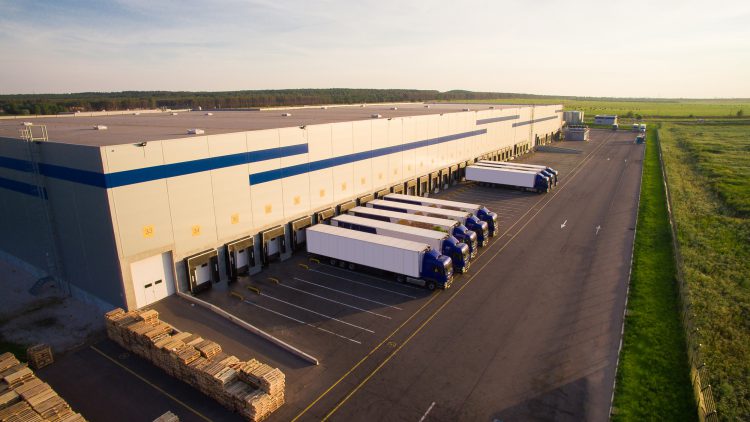 Although some believe there to be a retail apocalypse, much of the retail sector is actually growing and shifting into industrial real estate – more specifically, warehouse and distribution centers. With the rise of ecommerce, there is an increasing demand for these properties, which provide storage and fulfillment for many of the products offered online.
Forbes reports that industry observers like PricewaterhouseCoopers and the Urban Land Institute have named the industrial sector as the top-ranked property type for 2018 (as well as the previous four years). Colliers found that the industrial sector outperforms all other segments.
The industrial sector was the only commercial real estate sector that realized an increase in transaction activity from January to November 2017, according to Real Capital Analytics (RCA).
The top five markets to buy industrial real estate, according to the Ten-X Commercial Fall 2017 Industrial Market Report: Sacramento, Portland, San Diego, Nashville, and Los Angeles.
The area of the country that holds the most promise for industrial real estate growth: the Midwest, according to National Real Estate Investor. Opportunities also lie in North and South New Jersey, given their proximity to the New York and Philadelphia markets, as well as Central Pennsylvania and Atlanta.
The buying and selling of industrial real estate is often a complex process that may take longer than the typical commercial real estate transaction.
When buying and selling industrial real estate, keep this checklist in mind:
Every property is different
Warehouses and distribution centers may tend to look alike to the untrained eye, but a closer inspection will reveal more details and considerations: square footage, automation capabilities, environmental concerns, expansion possibilities, tax implications, office space, loading dock ceiling height, and more.
Know your market
Find out exactly what competitive buildings are selling and leasing for, and know what they have been bought and sold for in the past. This may sound easier than it actually is. Kidder Matthews VP Brandon Rohe tells Globe Street, "There are minimal challenges in selling industrial properties if the product is priced correctly. One of the biggest hurdles with the volatility of the market currently is forecasting pricing. Properties tend to exchange at a rapid pace, leading to a lack of supply, which creates a higher demand and therefore increased pricing."
Know the condition of the property
Make sure there is no trash on the ground, and no broken windows, water leaks, oil slicks or burned-out lighting. Remove any graffiti and other vandalism. Check the asphalt and concrete for cracks and wear and tear.
Know who would most likely buy the property
Are they servicing a local industry, or are they global? What is their product, and what accommodations would the property need to have? How much office space would they need in addition to the industrial space? What kind of loading docks would they need? How high should the ceilings be?
Does your client want to lease or own?
Leasing could bring landlord limitations and loss of much control. Buying could bring tax benefits but more liability and environmental penalties. The decision is often complicated. Understand the pros and cons of each property, so you can best advise your client.
Learn from experts
If you are new to the industrial sector, talk to those who have experience pricing and selling similar buildings. One place to start: The Society of Industrial and Office Realtors. Click here.
Demand for high quality, well-located industrial real estate should not wane anytime soon, according to CBRE. In fact, in most markets, a lack of quality space options is challenging those seeking to expand their supply chains.
CCIM Institute offers a certification program that helps you become familiar with the industrial real estate market. Click here for more information.

Click here to discover how eCommission can help you fortify your cash flow.