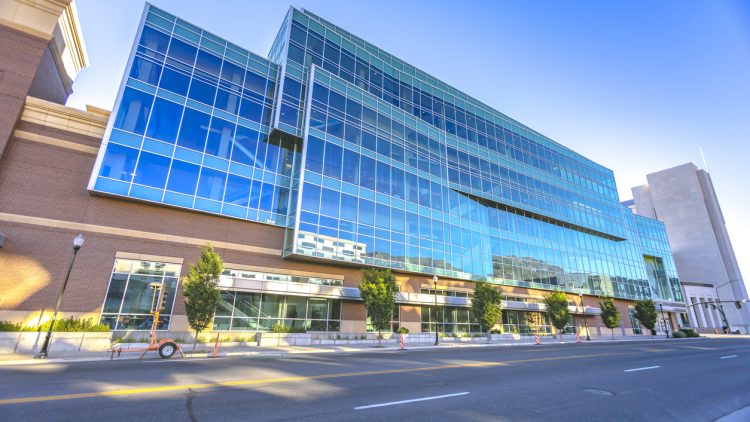 One reason why the life sciences sector is hot and getting hotter: the silver tsunami, according to Bisnow. Aging baby boomers will drive the over-65 population higher in the United States, requiring further innovation in disease cures and pharmaceuticals.
The evolving life science environment is driven by cutting edge technology and rapid growth in scientific innovation, writes The Commercial Observer: Emerging trends that are fusing bioengineering design and manufacturing are evidenced by advanced diagnostic testing, Modern Meadow synthetic biology experiments, Epibone's tissue engineering, and even wearable technology to maintain precision wellness. Before we know it, almost every product we use will have a biological component to it.
All good, but all this innovation has to find a good place to hang its hat. And it can't just be anywhere. The new laboratory for the 21st century: open, flexible floor plans, more natural light, and varied, modern workspaces.
Leading the way is the largest life sciences development project in the country, according to JLL: The Cove in San Francisco. It consists of seven buildings on a campus of one-million square feet. This is a lab with amenities; fitness and exercise rooms, bocce ball courts, a cafe, an amphitheater, hotel space, and even a bowling alley.
The trick to succeeding in a life sciences real estate project: locating the lab in a place that's affordable, near the necessary talent, and with innovative flexible space that can specifically accommodate science projects.
"Expensive and competitive real estate markets are forcing life sciences companies to explore creative real estate options to drive innovation and productivity in their workforce," observes Roger Humphrey, Executive Managing Director and leader of JLL's Life Sciences group. "In the most sought-after life sciences hubs, fierce competition for space and talent is leading to the development and renovation of new space, both where you might expect it and in surprising locations where adaptive re-use conversions result in energizing new space."
According to JLL, San Francisco's North County raised rents by nearly 52 percent year-on-year. In Boston's life sciences submarket, East Cambridge, rents can be as high as $70.12 per square foot.
A possible solution for high-quality but lower-cost life sciences space: locating just outside premium locations. In Boston, that would be Lexington, where the first suburban speculative laboratory is being developed. In San Francisco, it's the Mid-Peninsula — 200,000 square feet is being converted to laboratory space.
Even large potential life-science markets like New York are rushing to compete with rival cities like Boston, San Francisco and San Diego. According to The Real Deal, many of the roadblocks to growth in The Big Apple include zoning issues and the high cost of building lab space.
New York offered just 2.6 million square feet of available space for life science organizations. Compare that to Boston: 26.8 million square feet; New Jersey: 16.1 million square feet, according to JLL.
New York placed sixth for the number of jobs in the life science industry (about 190,000). This is far behind the number one market for life sciences; Boston, with 650,000 jobs. Second in line: Minneapolis with 380,000 jobs, and then Washington, D.C., with 240,000.
The life sciences sector employs about 7.1 million people across the country. Between 2016 and 2026, it's expected to grow by ten percent.
However, the sector presents limitations when it comes to offering up real estate.
"It's very hard to lease office space to a life science tenant unless you've already built out the space to be a wet lab space, and so that's incumbent upon a landlord to make that investment and then take the risk," Humphrey says.
Perhaps one innovative trend in this innovative field is the increasing market share of life science startups. According to Deloitte, more small companies are making an impact, and they may not have the capital to buy their own real estate. This opens more opps for developers.
Click here to discover how eCommission can help you fortify your cash flow.