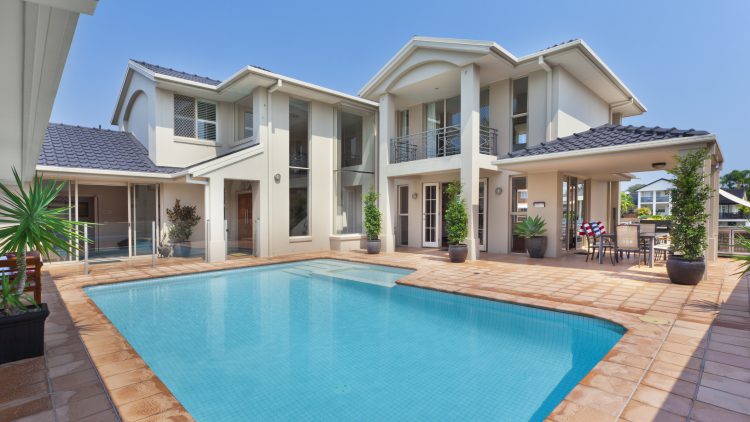 A house with a pool can be an appealing amenity for some; an expensive burden for others. Pools can also be seen as a safety hazard for children and pets. However, some people consider pools a must, while some others may have to be sold on the idea.
According to the U.S. Consumer Product Safety Commission, the three most popular states for pool homes are California, Arizona and Florida. The National Association of Realtors® says that, on average, an in-ground pool adds about 7.7% to the home's market value.
According to The Association of Pool and Spa Professionals, the number of new in-ground pools in the U.S. is growing and, as of 2017, some 10.4 million homes in the United States have in-ground pools.
Here are a few tips when helping your clients decide whether or not to buy a house with a pool:
Know who is buying the house
Not everybody desires to have a pool. Some people have strong opinions about having one or not having one.
Make sure the pool is in peak condition
The water should be clear and clean. The pump and water filter should be inspected ahead of time and working properly.
Keep it safe
Homebuyers will be more apt to consider the home if the pool is following safety guidelines. This could include surrounding the pool with a safety fence, with a self-latching gate. Also, smart alarms and light sensors are useful amenities.
Check the landscaping
Grass, a picnic or sunbathing area, or lush plant life can help sell the idea of buying a house with a pool. Of course, make sure the ground is well maintained.
Market the experience of owning a pool
Don't just say that the house comes with a pool. Your content should describe what a pool can bring, including a "vacation right at home," or "avoid crowded beaches and swim clubs." Give the buyer an image of what can be experienced. More than ever, your customers are looking for an experience.

Click here to discover how eCommission can help you fortify your cash flow.