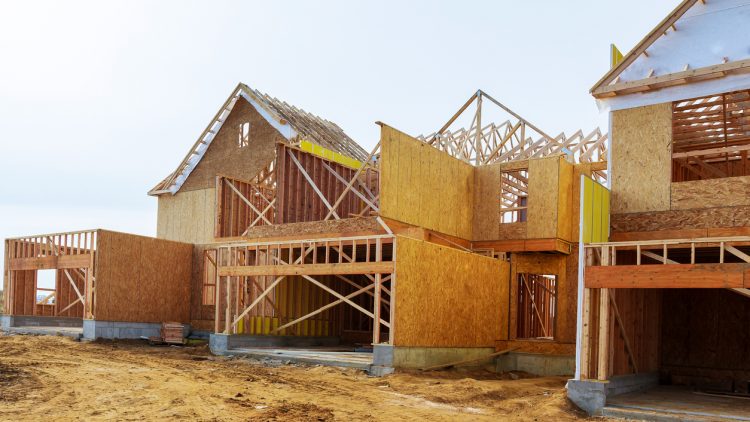 First, the common perception is that Millennials are not interested in buying homes and only interested in living in an urban environment. No suburbs. Renting only. Then came the surprising twist that this generation, reaching age 35, is starting families and revving their careers — and not only are they interested in home ownership, but it's more than okay if the homes are located in the suburbs.  Rising pay and low mortgage rates also helped support this American Dream.
Now, though, comes a disappointing turn: it's not the Millennials who are benefitting from this healthy trend.
As Forbes reports, from 2009 to 2017, the housing market severely overcorrected , with prices steadily rising.
"Housing went through a long period of undervaluation," Mark Boud, chief economist for Metrostudy, a unit of real estate data and marketing company Hanley Wood, tells Forbes. "The Millennials had loads of college debt, and many had bad credit in general, often because their previous loans had been foreclosed on. And they were too young to be stable in their jobs."
As a result, Millennials in general were unsuccessful in getting mortgages from lenders. Most of the people being considered were those with class-A credit ratings.
The victors instead: affluent buyers and real estate investors, without the burden of bad credit and the immediate benefit of low prices.
"Institutional investors bought houses cheap and rented them out," Boud says. Irony: many of the renters of these properties were Millennials themselves.
However, there was a brief, glorious period of Millennials being able to realize homeownership. By 2015, jobs became more plentiful and wages increased. The mortgage market reopened. Home sales to Millennials rose from 22 percent of new home sales in 2011 to 50 percent in 2018. And keep in mind that Millennials make up just one-third of the U.S. population.
The next roadblock: the housing shortage, as well as rising home loan interest rates. Most homes have priced way out of reach of young, first-time buyers. Homebuying returned to the affluent.
Boud adds that Millennials who secured a 3.5 percent fixed rate in 2016 or 2017 may have to stay in their existing home due to the lower monthly payments. Moving to a larger home may not be an affordable option for many Millennials.
Possible solutions, according to Boud:
Builders should offer factory-built homes that Millennials can buy at lower prices.
Homebuilders should also work with the banks to offer interest-only mortgages that would hold down monthly payments in the early years, and allow more Millennials to qualify for credit.
Developers need to help lower homeowner association dues that can add $200 to a family's monthly payments.
Offer smaller, 2,000-square-foot houses that are more affordable for Millennials. Municipalities would need to loosen zoning laws to allow more lots to be subdivided, far more quickly. Today, towns are trending the wrong way, towards even tighter restrictions.
Click here to discover how eCommission can help you fortify your cash flow.