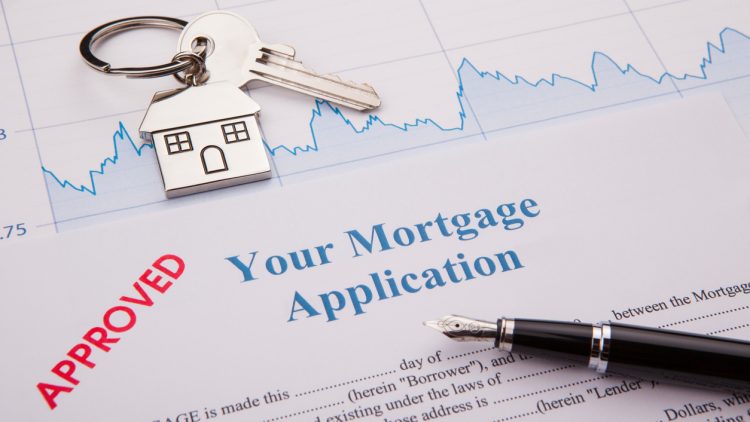 As of April 2019, mortgage rates seem to have stabilized, just in time for the spring homebuying season.
The 30-year fixed mortgage rate decreased (slightly) to 4.28 percent, according to Bankrate's weekly survey of large lenders. That's down from 4.29 percent.
Let your homebuyers and refinancers know that these rates are arriving at a 15-month low.  A year ago at the same time, the mortgage rate was 4.49 percent.
Most prevalent: zero-down loans and new underwater refinance options that have been unveiled by Fannie Mae and Freddie Mac, according to The Mortgage Reports.
Freddie Mac finds that the 30-year fixed-rate mortgage of 4.28 percent could only be gotten a few months back by accepting a 15-year fixed or adjustable-rate loan. As of November 2018, 30-year fixed loans were close to five percent.
Why such consistently good news? Much of it has to do with the March 2019 Federal Reserve meeting, which announced that the Fed has cancelled its plans to raise rates in 2019. The reason: concerns about the economy's near future. As a result, mortgage rates fell.
Another mortgage influencer is the impact of Brexit. A recession in the United Kingdom could spread to the rest of Europe and then globally. Mortgage rates, as a result, could remain steady, since the bonds that mortgage rates are based on are considered safe assets.
There has also been no further bad news on the threat of inflation. Inflation could increase rates, but so far, no news is good news.
"Mortgage rates have dipped quite dramatically since the start of the year and house prices continue to moderate, which should help on the homebuyer affordability front," Freddie Mac Chief Economist Sam Khater told Housingwire. "The combination of improving affordability and more inventory than the last few spring selling seasons should lead to improved home sales demand."
Freddie Mac economists expect home sales to gain momentum in 2019, with an increase to 6.1 million home sales over the course of the year. GDP growth will slow to a rate of 2.5 percent in 2019, followed by a rate of 1.8 percent in 2020. Unemployment is also expected to continue to drop, to 3.6 percent in 2019.
A jump of 3.9 percent in total home-loan volume is predicted for this year, according to iEmergent, a mortgage forecasting and advisory firm. Its director of forecasting, Mark Watson, predicts $1.2 trillion in home purchase lending in 2019. That would make it the best year for lending since 2005.
"We think the lower mortgage rates will create a huge push, partly from Millennial buyers, that's going to support strong growth in home sales over the next several years," Watson said.
As long as mortgage rates remain low, that's good news for the housing market.
Click here to discover how eCommission can help you fortify your cash flow.