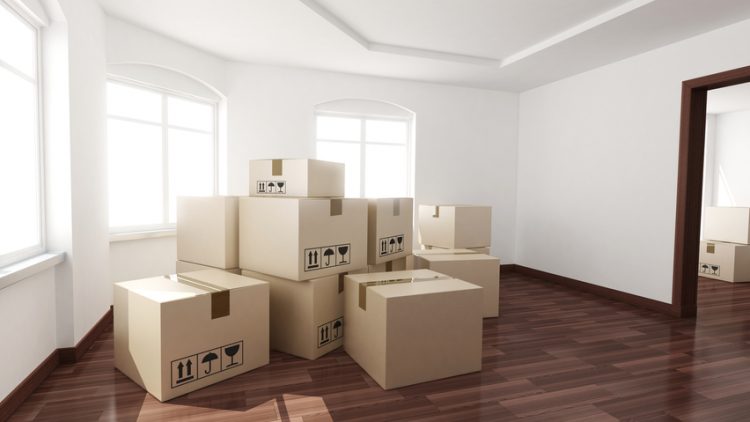 Moving to a new state is a daunting task. Sometimes, it can be like starting your career from scratch. For real estate agents it can be a nightmare to leave the market you've come to know so well. 
Have no fear! Not all is gloomy. Moving to a new state holds so much opportunity for growth and success. You can make the most of your big move if you keep a few things in mind.
Here are five tips that will get you up and running in the real estate market in no time:
Real estate licensing is a priority
First things first, check out your state's real estate guidelines for reciprocity. Some states have reciprocal agreements regarding real estate licenses, while others do not. Reciprocal agreements means that the process for acquiring a license in a new state is highly streamlined. Sometimes you simply have to fill out a form or take a class or two.
You might not be so lucky though. Some states, like Texas, have no reciprocity whatsoever. Knowing this ahead of time can save you from having a prolonged down period with no license and no sales.
Don't make the assumption that if you're moving to a neighboring state there is reciprocity. While many neighboring states have some sort of reciprocity, some don't. On the contrary, some states have reciprocity with states across the country, like New York and Arkansas. Moral of the story? Do your research and get licensed as quickly as possible!
Check out our map detailing every state's reciprocity laws. Click on your new state to read the laws.
Update your information
In all the chaos of moving, don't forget to update your information to reflect your change of location. You'll have to have new business cards printed with your new address. Before you do this, check out our post on how to create business cards that will generate leads.
Have you reached out to your local broker if you are transferring inside the same real estate brokerage? What about your website? If you have your own website, you will want to update the business address on it to reflect your new location, broker, etc. You should also change any descriptions on the website to reflect your new market to make sure search engines like Google begin to rank you with other real estate agents in the community.
Don't forget social media! If you tweet, then change your Twitter profile to show you are a real estate agent in your new market. The same goes for LinkedIn and any other social media platform you use for your your marketing campaigns.
Get to know the area
Clients looks to agents to answer all their questions about the surrounding area.You're going to need to seem like an expert on your new location in a short amount of time. There are a few ways you can do this to avoid stumbling over client questions and potentially losing sales.
Find a successful agent in the area and invite them for a coffee. Ask them to give you a rundown of the local market. It's an easy way to find out the basics from someone who's in the middle of the action. It might even be worth asking an agent to be your mentor during the transition so you can get up to speed in less time.
Don't simply rely on other agents though. Do a bit of your own research. Drive through neighborhoods you're interested in selling in. There's no better way to get to know a city than to immerse yourself in it. You will be able to point out good restaurants, schools, and activities to your clients. You have to be able to sell more than a house…sell the location!
Zone in on a specific market
Once you have gotten to know your new location, make a decision about what market you're going to target. Do you want to zone in on a few specific neighborhoods? Are you setting your sights on luxury real estate? If you have clear goals, it will be easier to take the necessary steps to reach them. It will also help with your branding. You will know exactly how you want to present yourself to the community and where to invest your marketing dollars.
Make sure everyone knows you have arrived
Now that you've gotten all the nitty gritty out of the way, it's time to tell everyone you're here. Get to advertising! There are a few ways you can make a splash in your new city. If you have chosen some neighborhoods you're interested in selling in, start a flyer campaign. Put flyers all over the neighborhood with your information. Putting your picture on the flyer can make it seem more personal.
Also check out more traditional forms of advertising, like local billboards and newspaper ads. An ad in your local community newsletter is a great way to target specific neighborhoods. Combine it with flyers, Facebook marketing and community event sponsorships and it's an investment that will pay off in the long run.
Get plugged in
Don't forget to start plugging in to the different networking and volunteer opportunities in your new home. Agents succeed best when the are active in their community and have the chance to meet people in a variety of non-sales settings like PTA meetings, Girl Scouts, soccer practice, nonprofit fundraisers, etc. Read our past post on tips for giving back to your community and netting new valuable connections. And don't forget to attend the occasional business networking meeting to get connected to other business owners and professionals — you never know where your next lead will come from. See our post on 5 tips to get the most out of a networking event in order to max out your leads.
Did you recently move to a new state and experience any challenges or find some helpful shortcuts you can share? If so, feel free to share below as a comment or hit us up on Twitter or Facebook!