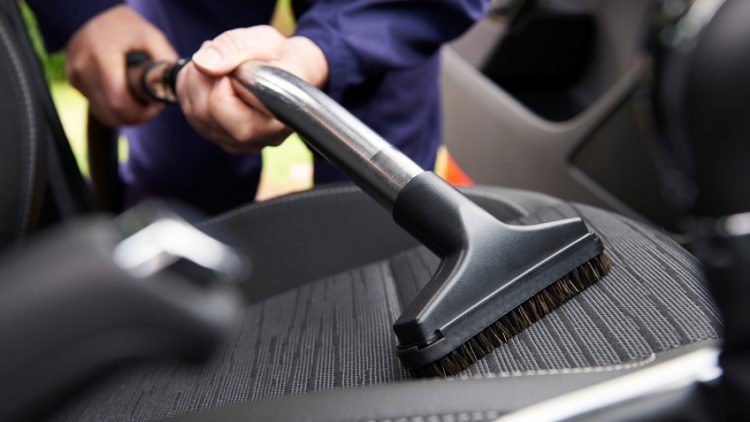 For many agents, having a brand new car every other year or so is simply not in the cards. But just because a car isn't new doesn't mean it can't look like a million bucks with you behind the wheel.
Before you pull up to your next listing, here are some practical (and affordable) tips to make the best first impression possible:
Deep cleaning
Just like you would clean a house before potential buyers walk through, doing the same for your car works wonders for its appearance. A good deep cleaning can be achieved by getting both the interior and exterior detailed at least twice a year. Have the floors vacuumed and shampooed, the seats scrubbed and the outside washed and waxed. You will be amazed at how driving around in a sparkling car will raise your spirits and real estate mojo.
Update electronics
Depending on how old your car is, your sound system could potentially use some updating. New cars today come with sound systems that are paired easily with iPhones for music streaming as well as have bluetooth connections so you can take phone calls without taking your hands off the wheel. The price for a new system varies but it's a relatively small investment to make toward modernizing your rolling office.
Replace upholstery
Your car floor mats put up with a lot of wear and tear and are often neglected. If you're still not satisfied with how they look after a deep cleaning, replace them! Floor mats take the brunt of the abuse and new ones can make a huge visual difference. You might also consider either replacing the seats or getting seat covers to cover up the worn fabric.
Shine bright
Is your car's lighting a little dull when you're driving around at night? Your headlights probably need to be replaced, or could use a little scrubbing. You can get your headlights restores or you could do it yourself by switching out the bulbs and either clean any dirt off of the plastic coverings or replace them entirely as plastic eventually degrades when exposed to the sun. You'd be surprised how much illumination your car can provide once it's equipped with new lighting.
New wheels
While they may be on the pricier side of car renovating, your tires could always use some TLC. Swapping them out for new ones can make a difference to the exterior and also keep your car running smoothly. If you don't have a chunk of money to put down for new tires, you can make them appear new by cleaning each one with a sponge or even a toilet scrubber to get rid of the dirt and maximize shine. Many automatic car washes have an affordable 'deluxe' wash that will clean the tires and hubcaps in case you don't want to do it yourself.
Exterior
Last but not least, spruce up any minor details on the exterior. Touch up any paint chips or scratches and  take care of small dents that may have appeared over time. Afterall, the exterior is the first impression people have of your car (and you)!

Do you have any hacks for sprucing up your car? Let us know in the comments below or on Twitter or Facebook!