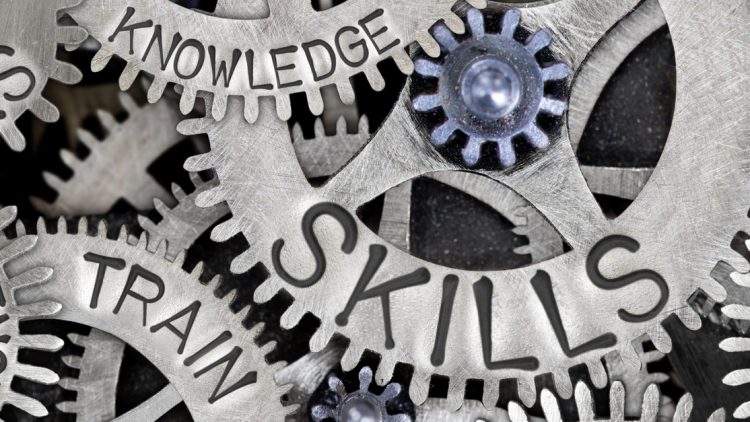 This is just a partial list of some of the licensing changes happening in the industry starting this year. To find out what may be changing in your state, check with your broker, your state realtor® board, or the National Association of Realtors®.
Arizona will permit online pre-licensing.
With the passage of Arizona House Bill 2399, real estate pre-licensing requirements can now be done online, according to PDH Academy. Real estate CE has always been available online, but pre-licensing courses were only available in a classroom.
Virginia adds new education requirements for brokers and new licensees.
According to the Dulles Area Association of Realtors®:
Beginning January 1, 2019, all brokers and new licensees (1 year or less) will be given new education requirements. Brokers must complete an additional 2 hours dedicated to broker supervision requirements.
Brokers must now complete 24 hours of Continuing Education to renew their licenses. Of these 24 hours, renewing brokers must take:
Broker Management & Agent Supervision (8 hours total, of which 2 hours must be specific to broker supervision requirements)
Ethics & Standards of Conduct (3 hours)
Fair Housing (2 hours)
Legal Updates and Emerging Trends (1 hour)
Real Estate Agency (1 hour)
Real Estate Contracts (1 hour)
The remaining 8 hours may be in real-estate-related subjects (electives) or in the required Continuing Education subjects already referenced. These Continuing Education requirements also apply to inactive brokers and experienced salespersons who apply to activate their licenses.
All active new salesperson licensees must complete a board-approved 30-hour post-license education (PLE) curriculum within one year of obtaining a salesperson license in order to remain on active status.
For example, if your salesperson license was issued on January 3, you must complete all 30 hours no later than January 31 of the following year.
Beginning January 1, 2019, the 30-hour PLE program will consist of nine courses:
Fair Housing, ADA and Civil Rights (2 hours)
Real Estate Law and Regulations (6 hours)
Ethics and Standards of Conduct (3 hours)
Current Industry Issues and Trends (2 hours)
Agency Law (3 hours)
Contract Writing (6 hours)
Risk Management (3 hours)
Escrow Requirements (3 hours)
Real Estate-Related Finance (2 hours)
For more information about educational requirements, visit the Department of Professional and Occupational Regulation at http://www.dpor.virginia.gov/Continuing_Education/. Questions: Contact Teresa Kirkhart, Professional Development & Standards Director, at (571) 291-9805 or tkirkhart@dullesarea.com
Florida redefines "team advertising"
Beginning July 1, 2019, team advertising in Florida will become more regulated, according to Real Estate School, Inc.
Among other requirements, "Team or group advertising" shall mean a name or logo used by one or more real estate licensees who represent themselves to the public as a team or group. The team or group must perform licensed activities under the supervision of the same broker or brokerage.  At least once monthly, the registered broker must maintain a current written record of each team's or group's members. Real estate team or group names may include the word "team" or "group" as part of the name. Real estate team or group names shall not include the following words in any advertising:
(a) Agency
(b) Associates
(c) Brokerage
(d) Brokers
(e) Company
(f) Corporation
(g) Corp.
(h) Inc.
(i) LLC
(j) LP, LLP or Partnership
(k) Properties
(l) Property
(m) Real Estate
(n) Realty
(o) or similar words suggesting the team or group is a separate real estate brokerage or company

Rhode Island becomes the eighth state with a mutual recognition agreement.
Rhode Island and Florida have reached agreement to mutually recognize each state's education requirement for licensure, according to Real Estate School, Inc.
The following states have mutual recognition agreements with Florida:
Alabama, Arkansas, Connecticut, Georgia, Illinois, Mississippi, Nebraska, and Rhode Island.
Click here to discover how eCommission can help you fortify your cash flow.