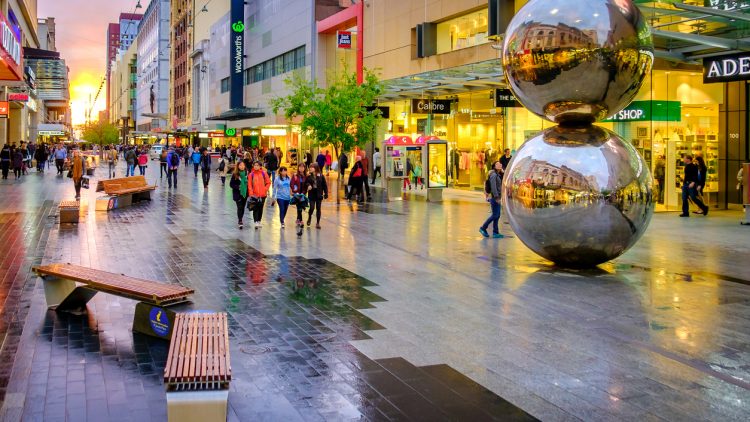 CNBC reports that mall owners are increasingly turning to unconventional tenants to fill some of the estimated 200 million square feet of retail space that is closed or that is expected to close.
It's becoming increasingly understood that the fall of malls can be attributed to two major factors: the rise of online shopping and the overbuilding of malls by developers. Forrester Research expects online shopping to account for 17 percent of all retail sales by 2022. A generational change — where Millennials are not as interested in shopping malls as they are interested in experiences and technology — has left a lot of brick-and-mortar stores empty and aging.
Most retailers are no longer growing like weeds — at least at the size and scale that they did in the old days. The only option for many leasing agents is to look for other, non-retail businesses to fill the increasingly vacant spaces.
For instance, the number of walk-in clinics in malls rose 15 percent from 2011 to 2016, according to the Urgent Care Association of America. In addition, a third of all urgent care is now located inside shopping centers, according to Bloomberg.
One of the hottest growing trends in malls: coworking. The sector is predicted to grow at retail properties by an annual rate of 25 percent through 2023. Shared office space is expected to make up roughly 3.4 million square feet of retail space by then. The findings were from a report by JLL, who surveyed 75 different coworking locations at malls, strip centers, and within street-level retail shops across the U.S.
Many malls — or parts of them — are experiencing rebirths as churches, schools, 24-hour gyms, and day-care centers. Most likely the biggest transformation will be malls turning into residential spaces. Forbes reports that the evolution of "retaildential" centers will be focused to cater to a specific lifestage or lifestyle consumer, with shared needs and interests, but will be joined by residential housing. Examples include residences for downsizing Baby Boomers, college students, and working professionals.
The change is not just coming to the inside of malls; the outside of malls is experiencing evolution as well. Most surface-level parking can be expensive for mall landlords, according to the Urban Land Institute, and can be susceptible to flooding. Mall surface-level parking can cost between $670-$4,000 a year, depending on location and land costs. According to a report by the Victoria Transport Policy Institute, parking areas in suburban locations can average around $900 annually. Alternatives (and money makers) include: farmers' markets, summer concerts, walking paths, condo buildings, petting zoos and playgrounds.
Of course, not all malls are having a hard go at it. Class A malls, according to a 2017 report from Green Street Advisors, continue to experience high productivity and have doubled in value since the recession. Why? They tend to be located in high-income areas and cater to high-end needs.
Of course, here is what may be the biggest irony of all: Amazon, the site that is often blamed for the killing of the mall, is being considered as a tenant. Cleveland's Randall Park — once known as one of the nation's largest shopping centers — is now becoming an Amazon fulfillment center, bringing almost 2,000 jobs to the area. This could lead to a trend toward former malls becoming warehouses, distribution centers and even data centers in the near future.
Click here to discover how eCommission can help you fortify your cash flow.