eCommission has been a NRT, LLC
Approved Supplier since 1999.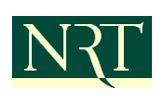 From start to finish, the eCommission process for advancing your commissions is fast and easy.
Apply online in minutes
Receive your agreements to electronically sign
Your sale information is confirmed
Funds are wired in 1 business day!
Use promotion code NEW30 to get 30% off the cost of your first eCommission Advance!