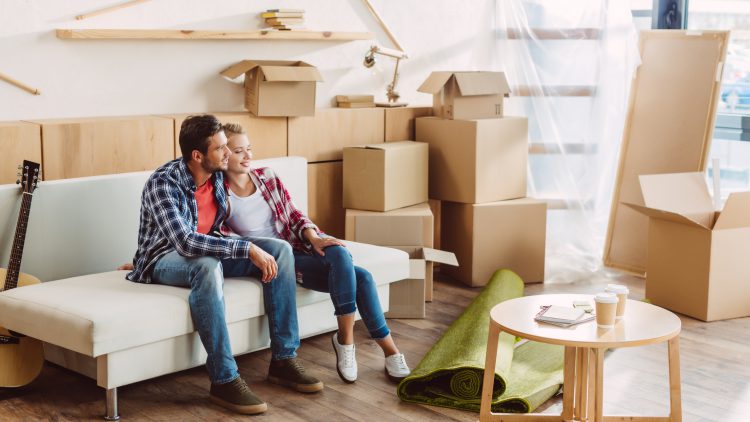 The answer is not as easy as you may think; often, it depends on who you ask.
New York is still the number-one move destination, according to The Washington Post. It's the nation's largest metro area, and continues its long tradition of attracting those from abroad as well as ambitious young people.
However, when you factor in population — particularly transient populations — New York is replaced by other locations, like San Jose(CA), Provo(UT), and Virginia Beach(VA).  Virginia Beach has a large military population.
To complicate the answer further, numbers don't always address the differences among racial and cultural groups. African-Americans, for instance, tend to move to Atlanta more than they move to New York. One in ten Asians have moved to the greater New York area; 3.3 percent of U.S. residents who identify as Asian have moved from other countries.
Both Hispanic and non-Hispanic Whites move mostly to New York; Boston and Denver are a big destination for Whites, but don't even place in the top 10 for Hispanics.
When adjusted for size, the Durham-Chapel Hill area in North Carolina's Research Triangle ranks in the top 10 destinations for Asian (5th), White (6th) and African-American (7th) movers.
As you can see, not all data is in agreement. A report by United Van Lines sites that New Jersey, New York and Connecticut are three states that people are moving out of the fastest. According to data from Pew Charitable Trusts, White people are moving to the South; its population grew by nearly 1.4 million people from 2014 to 2015. They're also moving to the West (866,000 more people in the same time frame). A report by Lending Tree reveals that half of the top 10 states that people are moving out of are in the Northeast.
Of the 25 cities that Millennials are moving to, not a single one of them is located in the Northeast, according to SmartAsset. Millennials are choosing cities like Charlotte, Seattle and Oakland (the top three). In fact, the study reports that New York City experienced the largest loss of Millennials, with more than 29,000 moving away.
According to data and estimates from the U.S. Census Bureau, the metro region that has seen the largest increase in population is Austin,TX — 7.8% increase between 2015 and 2017. However, most of the increase has come from people moving from the Houston area (13.2 percent) and the Dallas metropolitan region (13.18 percent).
For jobseekers, Nerdwallet researched the most booming job markets (2017). Those cities include Austin, Denver, Nashville, Seattle, Durham, Atlanta, Minneapolis, Lincoln(NE), Irving(TX), and Raleigh(NC).
According to the media-watch website A Plus, "gone are the days where people set their sights on New York City or Los Angeles. More and more people are looking to live in more affordable and less densely populated cities filled with art, culture, delicious cuisine, and bustling nightlife."

Click here to discover how eCommission can help you fortify your cash flow.