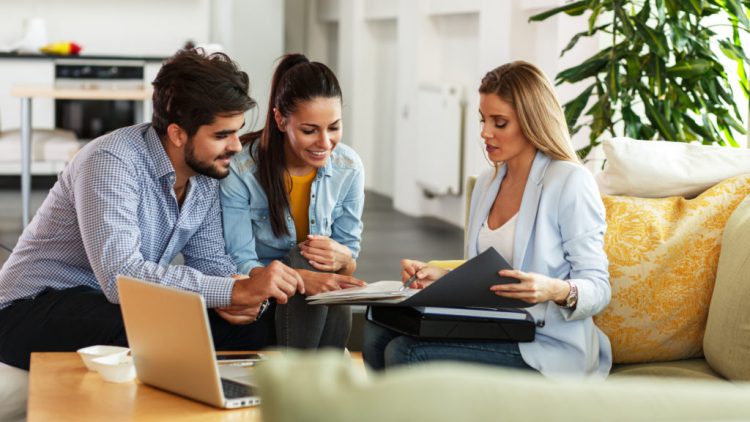 Millennials — the name given to the generation born between 1982 and 2004 — have been capturing the American imagination as they come of age, especially with their rejection of many things older generations took for granted: shopping malls, food preservatives and fast food, network television, automobiles, the suburbs, and buying homes. It's become common knowledge that Millennials prefer urban-like locations, public transportation and bikes, healthy food, phone apps, and renting.
However, let's not overlook Generation Z, born (arguably) between 1995 and 2010 (precise definitions vary). They already consist of 21 percent of the American population, or 66.3 million people, and here they come — just now beginning to enter the housing market as renters.
At 75.4 million, Millennials have been considered the largest American generation — even larger than the Baby Boomers. However, Gen Z is expected to outnumber them by nearly 1 million people by the year 2020. These are also the most ethnically and racially diverse generation in U.S. history, with close to half (47 percent) identifying themselves as non-white.
Better Homes and Gardens Real Estate sees that 97 percent of Generation Z believe that they will own a home in the future, and 82 percent indicate that homeownership is the most important factor in achieving the American Dream.
Zillow reports that more than half of Generation Z renters (57 percent) are confident that that they will own their own home in the future.
In essence, Gen Z are much closer to Baby Boomers than Millennials in their goal of home ownership.
The challenge, of course, is that most Gen Z potential home buyers are far from able to afford a home. That same Zillow study found that 55 percent of those surveyed earn less than $25,000 a year. Those who rent are not renting luxury spaces. And 82 percent of Gen Z renters have a roommate or live with family members. Almost half live in a space with less than 1,000 square feet.
Gen Z also faces the same challenges as Millennials when it comes to a lack of inventory in the U.S. housing market (which raises prices). Realtor.com reports that nearly three-quarters of existing homeowners over the age of 55 state that their current home fits their needs. This doesn't leave much opportunity for younger buyers. As a result, younger buyers are stuck in smaller homes.
Another challenge: the hot rental market is competitive. More Americans are staying renters as they grow older.
The Zillow study shows that Gen Z renters (86 percent) are either currently attending college or working at an entry-level first job. They prefer to live closer to work than in a preferred neighborhood. Two in five (40 percent) list being close to work as a requirement when choosing where to live. In fact, neighborhood selection isn't an important factor for many of these renters — 36 percent said it had no influence on their decision of which home to rent.
If you're selling to Gen Z, brush up on your tech knowledge. This is a generation who never knew life without Google or social media. Be prepared to market your properties across all types of digital channels. They'll be more attracted to realtors who use Instagram and digital apps. Gen Z's attention span clocks in at about eight seconds, and that's four seconds less than Millennials.
Gen Z will be attracted to the most turnkey type of living space, with move-in-ready features. The Zillow study found that 1 in 2 (50 percent) of Gen Z renters require their home to have their preferred utilities; 15 percent  of Gen Z renters want a furnished home.
Money magazine analyzed the Better Homes and Garden survey like this: the quest for stability leads Gen Z to value a family home above things like going to college, getting married, having children, or owning a business. Asked for an estimate of what [Gen Z] might spend on a house, the 97 percent who aspire to be owners gave an average response of $274,323—strikingly close to the median home value of $273,500.

Click here to find out how eCommission can keep you at the top of your game.