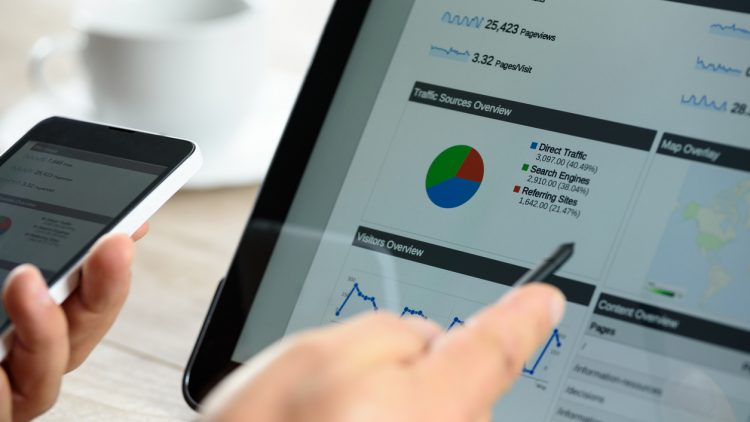 There are conflicting views among real estate agents about the usefulness of Google AdWords. Some swear by it, while some have sworn it off. Here are a few things to consider when deciding whether to incorporate the technology into your marketing campaign.
Pro: If people aren't clicking, you're not paying
To use Google AdWords, you bid on certain keywords, agreeing to pay a certain amount so that your website is at the top of Google search results anytime a person uses that keyword or a combination of keywords in their query. However, you are only paying when people click on your link, so if the keyword isn't directing you a lot of traffic, you won't be paying much either.
Pro: It encourages creativity
With conventional advertising, such as a billboard or a flyer, you may be reluctant to go with an outside-the-box message for fear that it won't be effective. After all, you'll pay the same amount for a newspaper ad no matter how many leads it generates for you. However, Google AdWords encourages you to try out different keywords –– perhaps ones other agents are neglecting –– because you won't have to pay dearly if they end up flopping.
Con: Big companies drive the prices way up
Unfortunately, the service you are offering is far from unique, at least when it comes to keywords. The biggest real estate firms typically gobble up the most popular terms first, paying much more for them than you are willing or able to. That means you're probably not going to get a good bang for your buck by bidding on "Atlanta real estate," since there is going to be high competition, which means that you will have to pay a lot for each click and many of those clicks will not translate into leads.
Pro: But there may be some really, really cheap words out there
As one real estate blogger explains, you may very well be the only agent who bids on "Keller Williams Kansas City." However, the clicks that those keywords generate will be much more likely to convert into leads because the people are searching specifically for a Keller Williams agent. Also, a very cheap and effective keyword to bid on would be the name of your broker!
Con: It may distract you from more important strategies
Google AdWords can be handy, but it also distracts some businesses from investing in the type of critical, labor-intensive changes to their website that pay off in the long-run. Search Engine Optimization is part of that, as is creating quality content that will keep people coming back to your site whether or not they're looking to buy or sell. They might not mean business, but their clicks boost your website's ranking –– for free!
Pro: It provides you tons of data
Again, in contrast with traditional advertising, Google AdWords provides you the opportunity to get a sophisticated view of your customer base. You'll be able to analyze how many people saw your site in the search results, the percentage that clicked on it and what percentage of your overall web traffic comes from various keywords.
What has been your experience with Google AdWords? Is it worth it? Share your story with us in the comments section below or connect with us on Facebook or Twitter!