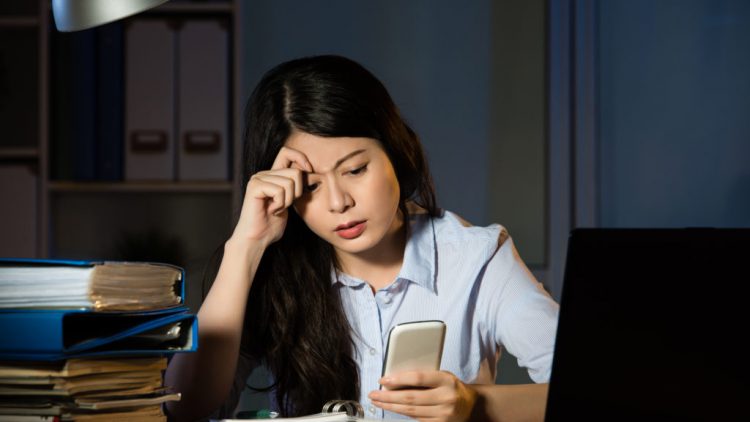 We're living in a long-overdue time when inappropriate behavior and professional misconduct is not tolerated on any level. Although what often doesn't change is a sexual harassment victim's reluctance to report the behavior, or even wrestling with the very definition of harassment.
It's defined by the U.S. Equal Employment Opportunity Commission as unwelcome sexual advances, requests for sexual favors, and other verbal or physical harassments of a sexual nature.
If a client is making you uncomfortable in any way, or harassing you in a way that cannot be denied or debated, you have a right to protect yourself. Of course, you never want to lose business or handle the situation badly, but you definitely have a right to not be a victim of such behavior.
Here are a few ways to protect yourself if you're harassed by a client:
Draw boundaries-
Let your client know that there is a line drawn between business and socializing. Don't smile or laugh at any jokes or conversation that sound inappropriate. Steer the conversation back to business if it goes off track. Don't respond to flirty or suggestive emails, texts, or voicemails.
Cut down on alone time-
If you believe a client has made a pass at you, reduce the time you spend with them. Don't agree to dinners, and bring a colleague with you when meeting with them. Never drink when meeting with a client — alcohol lowers defenses and makes the meeting feel more casual and open to misconduct.
Keep a record of the misconduct-
Even if you aren't sure you're going to take action, it will help to record any history of inappropriate behavior. Keep an ongoing list that includes date, time, meeting place, and what was said.
Decide if and when to report the behavior-
If the inappropriateness only happens once and the client backs off and doesn't repeat the offensive behavior, there may be no need to report them. You're not out to ruin careers or lives. However, if the behavior persists despite your clear, firm objections, and if it gets in the way of your ability to work or do business, then it may be best to take further steps.
Be okay with walking away-
Parting ways with that client — even before a deal is done — may be your best option. Other, more appropriate clients will come along.
The National Association of REALTORS® offers a model policy for brokerages.
Click here to read our blog post concerning other ways you can protect yourself while on the job.

Read here to discover how you can keep your cash flow strong with eCommission.