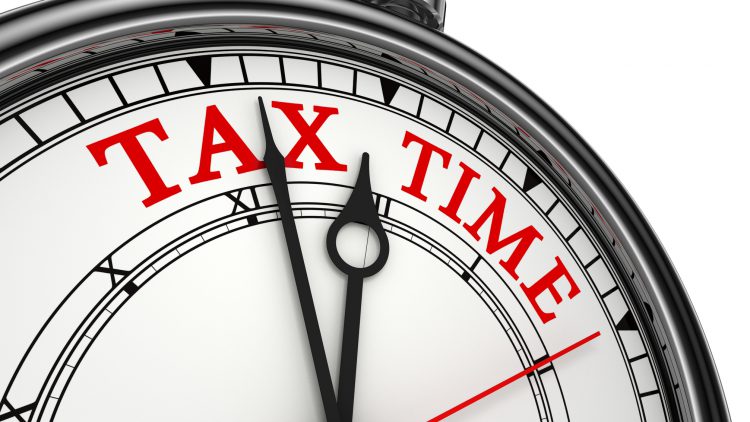 As you probably know all too well, you normally make estimated tax payments four times a year. The remaining dates that apply for this year are September 15, 2018 (for the months of July, August and September 2018) and January 15, 2019 (for October, November and December 2018).
The IRS requires you to make quarterly estimated tax payments for 2018 if you owe at least $1,000 in federal tax (after subtracting federal tax withholding and refundable credits). You also owe if you expect federal withholding and refundable credits to be less than the smaller of 90 percent of the tax to be shown on your 2018 federal tax return or 100 percent of the tax shown on your 2017 return.
For each quarter, you estimate the amount of income you expect to receive for the year, and include any tax deductions and credits for which you are eligible.
If you do not pay enough in estimated taxes, or if you don't pay in a timely manner, you may be charged with a penalty (find out more about the underpayment penalty here).
When paying your quarterly estimated taxes, keep a few rules of thumb in mind:
Your home office should not be a bedroom
Your home office should be just that. It should not double as a bedroom, guest room, or any other home function.
Don't commingle
The rule that applies to escrow accounts also applies to business expenses and revenue.  Keep your personal checking and savings accounts separate from your business accounts.
Digitize your receipts
Most paper receipts, especially if they come from a cash register, tend to fade within a short time. What you'll have is an envelope full of blank papers. Instead, take a photo of each receipt with your smartphone, and file them. Don't rely solely on credit card statements.
Be reasonable about your deductions
Don't be too quick to deduct every meal, travel or entertainment expense if it is not directly related to business. Keep very clear and detailed records. The IRS scrutinizes these deductions closely.
Report all worldwide income
Selling a house out of the country? You'll still need to report your commission.
Click here to discover how eCommission can help you fortify your cash flow.