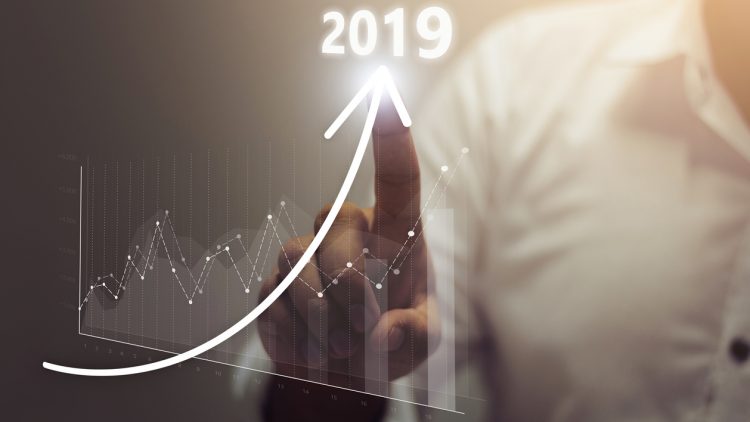 Going forward, there definitely is good news. Due to rising home prices and an increase in homeowners, home equity is predicted to grow by $1.4 trillion in 2018, which brings net housing equity to over $15 trillion. Compare that to a decade ago — during the housing crisis — when housing equity was at just $6 trillion.
However, the best that anyone can do when predicting business trends is take educated guesses. Here's just a worthy few of them:
New Housing Construction
The U.S. real estate market belonged to the sellers in 2018. However, the rise of new housing construction in 2019 may switch it up a bit, but only in some markets. The cities with the most new housing construction action include Dallas, Houston, and Austin (which clearly shows Texas' hotness).
Mashvisor predicts that new construction will continue to recover, but slowly (supply shortages). This means that there may still not be enough homes to cover demand.The Urban Land Institute, which just revised its forecasts for housing starts, reported a growth below the long-term average. It lowered its prediction to 900,000 from 923,000 in 2018, 930,000 from 987,500 in 2019 and 900,000 from 925,000 in 2020.
Buyers' Market
Some experts feel that a larger buyers' market may not happen just yet. Sellers continue to hold the advantage. According to the 2018 Zillow Home Price Expectations Survey, 3 out of 4 economists feel that the national housing market would not shift to a buyers' market until 2020 or later. Forty-three percent of the survey respondents believe the national housing market will become a buyers' market in 2020, with the Midwest getting there before the rest of the country (in 2019).
Home Prices
The stunted growth of new housing stock will continue to drive up home prices, especially in busy markets like San Francisco and Miami. This trend will more than likely discourage buyers, particularly first-time buyers.
Millennials
The notion that Millennials prefer to rent will be old thinking in 2019. Now that this generation is getting older and starting families, home buying (as opposed to renting) is very much on their minds. Many of them will be climbing career ladders by this point, and mortgages may not be as impossible of a dream as it once was for them. Mashable suggests that this trend may be a good reason to consider selling your home.
New Markets: Second Cities
According to the U.S. Census Bureau, there is a shift occurring back to the suburbs, specifically the second-city suburbs. Of the smaller markets in the Urban Land Institute's 20 emerging markets report, 55 percent of new residents over the last five years have relocated to suburban homes. In principal cities within metropolitan areas, over 2.6 million people annually moved to the suburbs in 2016 and 2017.
Curbed reports that Millennials who had put off buying homes are now eyeing single-family homes, especially in second cities. This is especially appealing if the area is walkable and transit-oriented.
Mortgages
Expect a rate hike, according to many experts.
"Mortgages rates typically follow the same path as long-term bond yields, which are expected to increase due to inflation driven by healthy economic growth. This inflation-driven increase in long-term bond yields will, in turn, increase mortgage rates," Mark Fleming, chief economist at First American, told MarketWatch. "Due in large part to the strong economy, the 30-year, fixed mortgage rate has increased 56-basis points over the past 12 months."
Foreclosures
We haven't heard the word mentioned much since the Great Recession, but foreclosures may be on the rise again. Attom Data Solutions discovered that foreclosure starts have increased for the first time since 2015, particularly in cities like Houston (the hurricane) and Los Angeles (the expense).
However, a foreclosure increase may not mean a market collapse. According to CNN Business, the loans having the most trouble are those that the Federal Housing Administration insured in 2014, when the agency was backing off on the very tight standards it had imposed during the recession.

Click here to discover how eCommission can help you fortify your cash flow.