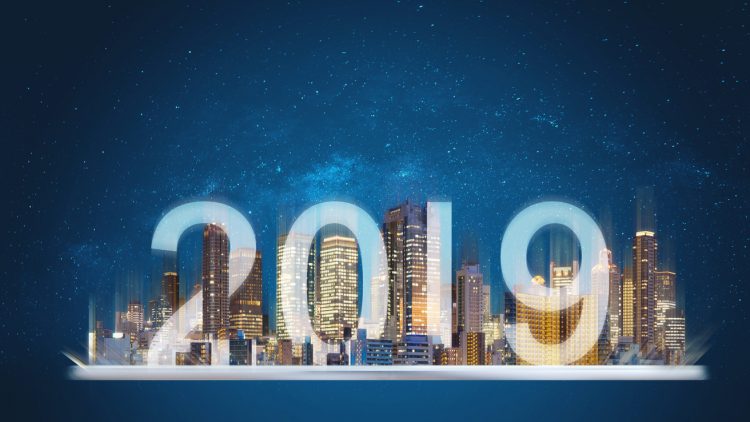 It's looking promising, at least for now. Home prices are rising and homebuyers are increasing. The suburbs are no longer flatlining; in fact, they are experiencing a thriving rebirth. Second-market cities are becoming players, and the generation expected to rent for life (Millennials) are suddenly eyeing buying houses — in the suburbs!
Nobody can accurately predict what will come our way throughout 2019, but here are some very good educated guesses:
Mortgage rates will rise
"Despite steady climbing for the past two years, mortgage rates remain lower than they were during most of the recession and below average for the type of strong economic growth we've been experiencing. That will change in 2019, as the 30-year, fixed rate mortgage reaches 5.8% — territory not seen since the dark days of 2008 when rates were racing downward in response to the housing crisis." — Aaron Terrazas, director of economic research for Zillow, tells Forbes.
Millennials are buying houses
Dismiss the notion that Millennials only prefer to rent and hate the suburbs. As they age into marriage, families, and career building, homebuying will become a priority. Mashable suggests that, if you're looking to sell your home, Millennials may be expressing an interest that they didn't have before. Studies show that Millennials who had put off buying homes are now eyeing single-family homes, especially in second cities. This is especially appealing if the area is walkable and transit-oriented.
The suburbs are back
The U.S. Census Bureau reports a population shift back to the suburbs after an ongoing love affair with the live/work/play urban centers. This trend will be especially evident in the second-city suburbs. The Urban Land Institute sees 55 percent of new residents over the last five years have relocated to suburban homes.
Results and effects of the tax reform may become evident
Tax reform takes time to negatively impact housing prices, according to Financial Samurai — "until homeowners file their 2018 taxes in 2019, no financial pain [from tax reform] will be felt."
A buyers' market is coming
In a survey conducted by Zillow and the research firm Pulsenomics, 43 percent of the respondents believe that the U.S. housing market will become a buyers' market in 2020. Marketwatch says that the number of homes available by 2020 could finally outpace demand, which could lead to buyers being able to negotiate a more affordable price. The survey predicts that the Midwest may be the first to welcome back the buyers' market (in 2019), followed by the rest of the country in 2020.
New housing construction rises
However, this will not happen in every market (but it's a start!). The markets ripe for new construction include Dallas, Houston, and Austin (yep, all in Texas). Mashvisor sees that new construction will continue to recover, but at a slower pace due to supply shortages. The Urban Land Institute reports 2019 will see growth, but it will continue to be below the long-term average.
Home prices will remain high
The housing shortage continues to dictate pricing, especially in hot markets like San Francisco and Miami. This is not necessarily good news for first-time buyers.
Foreclosures are on the rise
Attom Data Solutions reports that foreclosure starts have increased for the first time since 2015, mostly in Houston and Los Angeles. The loans in question are the ones the Federal Housing Administration insured back in 2014, when the agency began loosening the standards it had imposed during the recession, according to CNN Business.

Click here to discover how eCommission can help you fortify your cash flow.