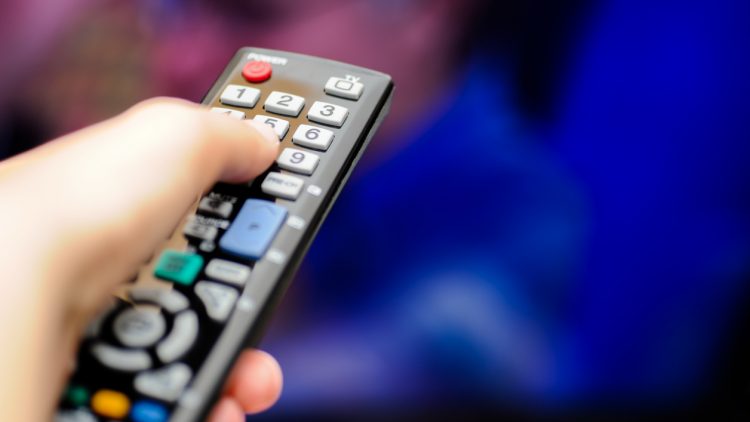 Let's face it — you just can't get enough of real estate. Even if that means watching hours of real estate TV after showing homes all day.
Whether reality TV is a guilty pleasure of yours, or you're looking for some pointers from the experts, there are plenty of real estate shows to choose from. Sit back, relax and watch one of these fan favorites:
House Hunters
The pioneer of real estate TV shows, House Hunters remains a classic among real estate agents and homebuyers alike. Will they choose the move-in ready house with a short commute to work? Or will they go with the fixer-upper that they can transform into their own? Each episode keeps viewers guessing and has real estate agents feeling like they're watching their own lives play out on TV.
Property Brothers
Twin brothers Drew and Jonathan Scott sure do make quite the pair! As one negotiates a deal on a budget-friendly home for the family in each Property Brothers episode, the other helps design and renovate it to turn the space into their dream home. The two probably make you want to find yourself a partner so that you, too, can take on the renovation industry.
Million Dollar Listing: New York
Who doesn't want to imagine themselves selling (or living in, for that matter) multi-million dollar condos? Million Dollar Listing: New York gives us the inside scoop on what it takes to make it in the luxury real estate space, and what one million dollars can get you in the Big Apple. Take notes on how these agents sell seven-figure homes and maybe you can incorporate some of their moves into your own selling strategy!
Flipping Virgins
Real estate expert, TV personality and author, Egypt Sherrod guides first-time home flippers through the process of purchasing and renovating a house on Flipping Virgins. The Property Virgins spin-off takes us through the unpredictable journey of flipping a home through the eyes of property newbies and will have you taking notes if you ever decide to jump into the flipping business yourself.
Love it or List it
The playful bickering that goes on between Hilary and David during Love it Or List it is part of what makes the show so charming. The two work hard to convince the homeowners that they should either renovate their current home, or purchase a new home that fits their desires. As a real estate agent, you want to root for the real estate side but can't help but love the renovation part!
Tiny House Hunters
A spin-off of the beloved House Hunters series, this show gives us a glimpse into the world of tiny houses. If you're interested in getting a taste of tiny home real estate, watch a few episodes and you'll be an expert in no time.
Home Town
As the new kid on the block, this show has some big HGTV shoes to fill. But with the show's premiere episode reaching the second highest ratings in HGTV history, just behind Fixer Upper, it looks like Home Town won't have any problem gaining popularity. Similar to Fixer Upper, the renovation-style series focuses on Ben and Erin Napier (who were discovered on Instagram) as they restore old homes with a lot of history in their small town of Laurel, Mississippi. The show will give you a new appreciation for the historic homes in your town and make you want to snag one as a listing of your own!
What's your favorite real estate show these days? Share with us on Twitter, Facebook or in a comment below!