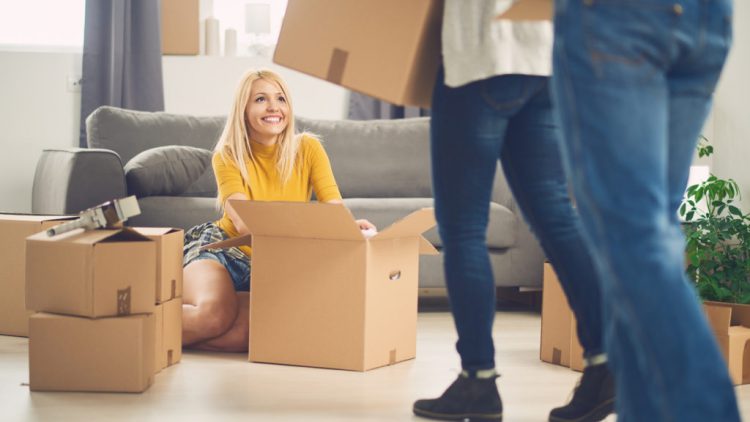 Almost one in three U.S. adults are living with an adult roommate, according to new findings by the Pew Research Center. This roommate situation is not traditional in the sense of a romantic partner or an undergraduate college student.
What's the reason for the rise? We've all heard about Millennials still living in their parents' basements due to stifling student loans and being unable to afford a home of their own. That's largely true. The other situation comes from the other end of the spectrum: many Baby Boomers are moving in with their adult children.
Almost 79 million U.S. adults – that's 31.9 percent of the entire adult population – was living in some form of a shared household (subtract out any adults living with children under the age of 18 or traditional college student roommates).  This statistic has been increasing steadily since 1995 (the first year that this kind of data was recorded).  To get a picture of how this lifestyle is becoming more commonplace, just 27.4 percent of U.S. adults lived in a shared household in 2004. Of course, this was just before the housing crisis.
Parents who move in with their adult children constitute 14 percent of adults in shared households. This statistic has doubled from seven percent in 1995. Although children moving back home with their parents still remains as the larger statistic of shared living (47 percent), this group has actually decreased. In 1995, 52 percent of adult roommates were living with a parent.
It's surprising to note that the number of roommates who are unrelated to each other is actually small. In 2017, the number of adults living with someone who wasn't a relative was only 18 percent. It was 22 percent in 1995.
The demo most likely to be living in someone else's household: Millennials. Thirty percent of adults under age 35 are living with someone else and are not head of the household. The increase from 1995: four percent. Non-white adults living in multigenerational households are also increasing, but that may be because the population of people of color is also growing in the U.S.
Trulia found that income dedicated to rent is often a major concern. In Miami, for instance, a renter would need to spend nearly 50 percent of income to rent a one-bedroom apartment; a Millennial renter wound need to spend 54 percent. In Los Angeles, Millennials pay nearly 39 percent of their monthly rent – compare that with 34 percent for the average renter in that city. In New York, Millennials pay as much as the average renter (34 percent) but pay slightly less than the average renter in San Francisco (33.5 percent for Millennials; 37 percent for the average renter.).
A recent Zillow survey finds similar results. They found that one-third of Americans aged 23-65 are living in a roommate situation. This stat is the highest it's been since Zillow began collecting data in 1990.
Advice to consider when working with your prospects who are looking to buy/rent: get a roommate. A renter can save an average of 13 percent on income with this lifestyle.  In Miami, Millennials save 19% of their income in a two-bedroom apartment and they can save 14% in Los Angeles and New York; in Washington, D.C., 9.5%. In all cases except Miami, Millennials pay less than 30% of their income on rent by getting a roommate. In Minneapolis, a renter could save the equivalent of 5.3% of median household income or $310 per month; in St. Louis, the renter could save 5.7% or $260 per month; in Dallas 6% or $310 per month; and 6.6% or $400 per month in Baltimore.

Click here to learn how eCommission can help your cash flow as you grow your business.