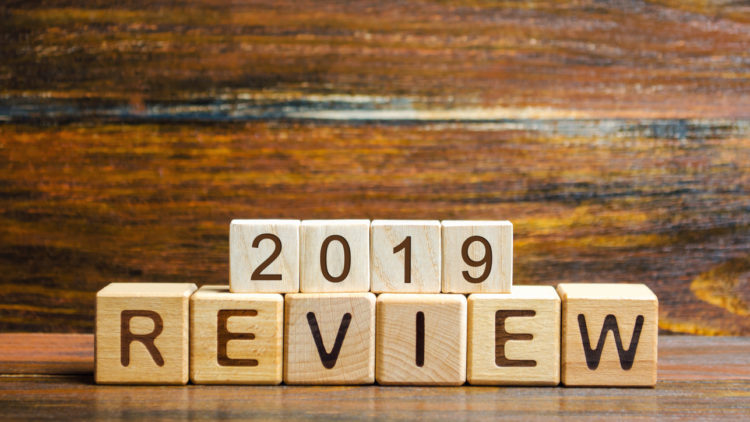 Maybe it's been a great year for you. Maybe it hasn't been so great. Either way, if you've got some free time over the holidays, it's worthwhile to sit down and try to calmly and collectively assess your past year of work. Here are a few things to consider.
What drove the most leads?
In the marketing business, it's called lead attribution. Start by making a list of how you acquired each and every lead to determine what marketing activity made it possible: networking events, advertising in the local community newsletter, Facebook posts with sponsored boosts, door hangers targeting a specific housing development, volunteering at your child's school, etc. Once you have your list, determine which marketing activities drove the most business. You can then double down on the successful activities in the upcoming year and jettison ones that didn't work. The trick is to invest your valuable time and money in the marketing activities that do more than promise a return, they deliver the goods!
Could you have done more online engagement?
Your plans to invest time and energy into producing quality online content, through social media and blogging, can easily get shoved to the side as you deal with more immediate business throughout the week. Creating a powerful online presence is an absolute necessity if you want to be a top seller in your market. That means you have to plan to put aside time for online engagement.
Which leads got away?
What happened to those leads who you thought were in the bag but then ditched you at the last second? You had a couple good phone conversations with them, you exchanged emails and they told you they were interested in buying/selling. There seemed to be a connection. But then they ended up going with somebody else.
Figure out why that happened. Did you make the mistake of not following up soon enough or moving fast enough to set up an in-person meeting? Analyze what you might have done differently and learn from it.
Ask clients for reviews
You should be in the habit of asking all of your clients for reviews after closing, but some will forget to do it. The end of the year is a good time to remind your clients how helpful it is for you to have good positive reviews on sites such as Zillow or Trulia.
Take a look at market trends
Take some time to evaluate trends in the local and national real estate markets. What has changed in the past 12 months and how might that affect your business going forward? Are there neighborhoods that are expected to expand in 2020? Is a large employer relocating and expected to drive an increase in demand for homes in a certain part of town? It's important to stay up-to-date and adjust your expectations and strategy based on the facts.
Do you need to update your website?
The new year might be a good time to consider a facelift for the website you designed 5-10 years ago. Things change quickly online, and what looked snazzy a few years ago may now look woefully out-of-touch with the times. If you aren't getting enough leads from the website, ask yourself why. Is your contact form not working, or hard to find on the site? Whatever the case, your website should be one of our best lead converters, so make sure it's ready for prime time in 2020.

Click here to discover how eCommission can help you gain control of your cash flow.