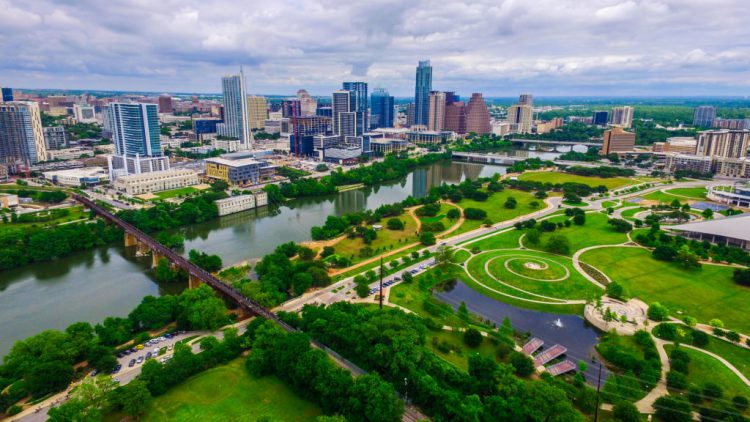 By no means are secondary markets less hot than primary markets. In fact, secondary markets are now where the action is. The cities that used to be afterthoughts are now experiencing rebirth, a younger demographic, and a hip reputation.
Secondary markets include Houston, Portland, Raleigh-Durham, Salt Lake City, Atlanta, Charlotte, Dallas/Fort Worth, Nashville, Denver, Miami, Seattle, and Austin.
Primary markets are the more traditional gateway cities, like New York, Los Angeles, Washington, D.C., Chicago and San Francisco. There markets have always been major commerce and population centers, with a steady flow of foreign capital.
What's bringing the secondary markets to life: booming downtowns, including restaurants, bars, green spaces and plenty of young people. These markets are being called 18-hour cities where once they were decaying and forgotten.
Secondary markets are turning the heads of investors and developers, because they are proving to provide higher yields with moderate cap rates. As well, construction pricing runs below replacement costs. Foreign investors, who mostly focus on primary markets, are seeing the growth potential and getting on board.
For younger people -namely Millennials- secondary markets provide affordability and opportunity. Well-paying jobs combined with affordable, urban living spaces make for an attractive destination.
Employers are relocating to where the young workforce is moving, even if it means establishing a satellite office to capture the flow of creative and tech talent.
A PwC study issued with the Urban Land Institute reports that Seattle leads the nation in home appreciation and also wins the highest ranking among the 1,600 property owners, developers and lenders surveyed (Google, Amazon, Microsoft and eBay have a strong presence there). San Jose, Raleigh, and Boston all climbed in rank as well, while old standbys like New York City and Chicago fell -NYC from 13 to 46 and Chicago from 19 to 42.
According to the Urban Land Institute Emerging Trends for 2018, the local market outlook for Portland increased 13% in 2017 and was better than the national average in every property sector.
Bloomberg Brief: Real Estate found that Charlotte, North Carolina, saw a 449 percent jump in building permits for privately owned housing with two or more units between 2010 and 2013. In Raleigh, North Carolina, permits jumped by 507 percent. Bloomberg also reports that jobs in Raleigh-Durham grew at more than a 3 percent pace as of 2014, well above the national average. That same year, new rental stock was delivered – more than 7,000 units, with another 3,500 expected to be completed the following year.
Even cities that don't make many lists are being considered up and coming. The Real Deal reports that young people are flocking to Kansas City. Since 2000, its downtown population has increased by 50 percent, and developers added 6,130 apartments between 2000 and 2012, with residential occupancy above 95 percent.  The New York Times reported that creative-industry businesses are reconsidering the Downtown Kansas City area instead of competing submarkets.
As tech, healthcare, education and other industries move into secondary markets — and mixed-use properties there increase — they become a first priority among investors, developers, and a younger workforce.

Click here to find out how eCommission can help keep your finances on the straight and narrow.