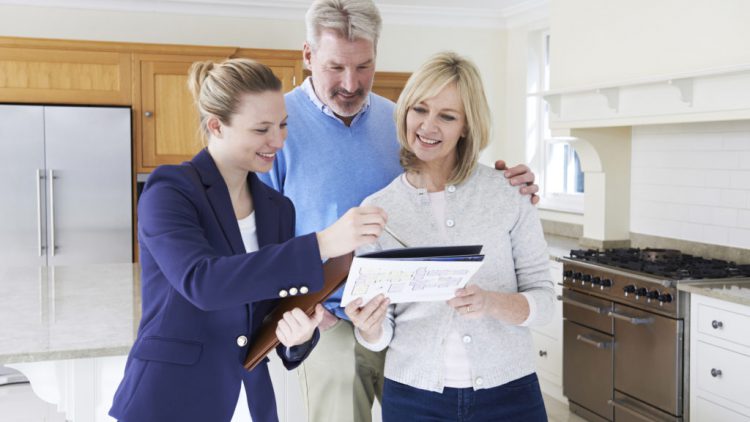 We can thank the Baby Boomers for expanding the real estate industry -and the suburbs- in the years between 1946 and 1964. As they grew, their spending power and buying habits were unmatched in American history; they changed the course of the way we live, advertise, market and buy.
These days, Boomers -almost all 75.4 million of them- are about to retire or are already in retirement. This makes them once again a new and lucrative sales pool for real estate. Retirement has always been a big business for real estate salespeople and developers, but the same old retirement story no longer applies.
These are not your father's senior citizens. As a group, they are healthier, more active, and more engaged in life than most older generations before them. That means they have different housing needs and attitudes.
Another trend that may affect the way you sell to Boomers: a low housing inventory. Trulia reports that the number of starter homes on the market has dropped by 43.6 percent since 2012, while the number of trade-up homes has fallen by 41 percent.
Trulia also found that people 55 and older own 53 percent of U.S. owner-occupied houses, the biggest share since the government started collecting this kind of data in 1900. That's an increase of 43 percent from a decade ago. In contrast, Americans ages 18 to 34 possess only 11 percent of owner-occupied houses. When Boomers were that age, they owned homes at twice that statistic.
A recent Freddie Mac survey of Baby Boomers shows that many plan to stay in their homes during retirement. However, of those who plan to move, one in five say they will sell their home and buy a new one. One in ten say they will sell their home and rent when they move.
TenantCloud, a property management software service, reports that nearly one-third of all urban applications are for renters over the age of 60.
Builder magazine, along with Taylor Morrison, a national home builder and developer, found that the top 3 influences on Baby Boomer home purchases are location (50.2 percent), price (37.4 percent) and floor plan (19 percent). The study, which was conducted by The Farnsworth Group, also discovered that the 3 most important rooms in a home are the kitchen (82.8 percent), the master bedroom (59.2 percent) and "great room" (36 percent).
Here are a few takeaways to keep in mind when working with Baby Boomers:
Not all Boomers are the same
Remember that this is an extremely diverse group with a rather wide age range.  Second-wave (younger boomers, born after 1960) may prefer more urban, multigenerational neighborhoods, and may be generally more tech savvy than the first-wave Boomers.
Boomers often love to make a horizontal move
They may prefer a home of equal value, and in a location that's not far from where they raised their family.
Boomers love luxury
Millennials may shun McMansions, cars, and large yards with outdoor hot tubs, but Boomers still yearn for a resort experience, with amenities that make them feel pampered. They were raised on the American Dream, and that often means a high-end, superiorly constructed luxury house or apartment.
Boomers love low maintenance
Part of the reason Boomers are opting for rentals is because they don't want to mow lawns or shovel snow. They're attracted to first-floor master bedrooms, wood floors, stainless steel appliances, walk-in showers and easy-access microwaves. The good life also means the easy life.
Be upfront
Boomers don't want to be "sold to." They want a variety of options and genuine, honest solutions to living expenses and arrangements.
Don't underestimate Boomers' love of technology
Being tech savvy is not confined to Millennials. Many Boomers appreciate homes that use smart technology that can be controlled and monitored with a phone app. This can include everything from garage doors and refrigerators to window blinds and security systems.
Reselling Boomer homes may be a problem
Millennials, as a general rule, reject the white-picket-fence, isolated suburbs that nurtured the Baby Boomers. They also reject McMansions and automobile culture, preferring instead walkable, urban-node settings that accommodate live/work/play lifestyles. However, as Millennials begin to age and settle down, small suburban and affordable starter homes are a hot ticket item.
Curbed predicts that the active, wealthy senior may actually be the new Millennial. In fact, the fastest growing segment of the country's rental population are seniors. Between 2009 and 2015, the number of renters over 55 increased by 28 percent, compared to a 3 percent increase in renters 34 years and younger.
According to the Harvard Joint Center, nearly 90 percent of those who will be looking for homes in the year 2035 will be either under 35 or 70 and older. And both groups will prefer to buy less square footage.

Do you have any advice on how to sell to Baby Boomers? If so, tell us about it in a comment below or on Facebook or Twitter!