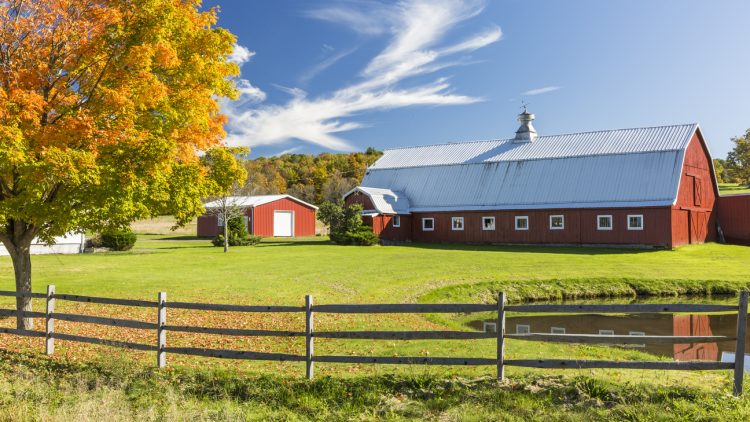 As a niche market, farm and land real estate requires specialized knowledge. From ownership rights to land use and everything in between, the farm space is a unique opportunity for real estate agents to explore, especially if they are living in a small town with a great deal of tourism in the area.
Whether you're interested in getting involved with farm real estate, or you just want to brush up on your skills, here are some tips for 'selling the farm.'
Understand the market
In order to sell the land and attract the right buyers, you need to fully understand the market. The top farm and rural property agents know that there's agricultural value as well as aesthetic value when selling a farm, and they are able to emphasize both sides. A farm owner will expect their agent to be well-connected to the target audience and be up to date on farm sales in the surrounding areas.
Know the rules
As a farmland real estate agent you need to know the ins and outs of all legal aspects of the land. Make sure you're ready to answer questions about everything from land surveys and mineral rights to septic tanks and water well drilling.
Outdoor maintenance
A farm should be cleaned up and organized before taking listing photos or hosting visits from prospective buyers. Just because it's a farm doesn't mean it doesn't need curb appeal, right?  Have your client repair any problems with the fence, make sure the landscaping is ship-shape and add a coat of paint on any buildings showing age.
Animal control
Make sure that any farm animals aren't a distraction during showings. The last thing you want is an incident that scares away a buyer. Strong odors and other signs of animals are to be expected, but have your client be vigilant and keep the barn as clean as possible to make the prospective buyer focused on the farm's other assets.
Indoor appeal
There's usually a greater emphasis on the land when it comes to buying a farm, but that isn't an invitation to neglect the house, barn or other real estate assets. Make sure everything is cleaned up and any necessary repairs taken care of. Running a farm is hard work, so the last thing a buyer wants is to have to invest in home repairs or renovations before moving in.
Have you sold a farm before? Share your tips with us on Facebook, Twitter or in a comment below!