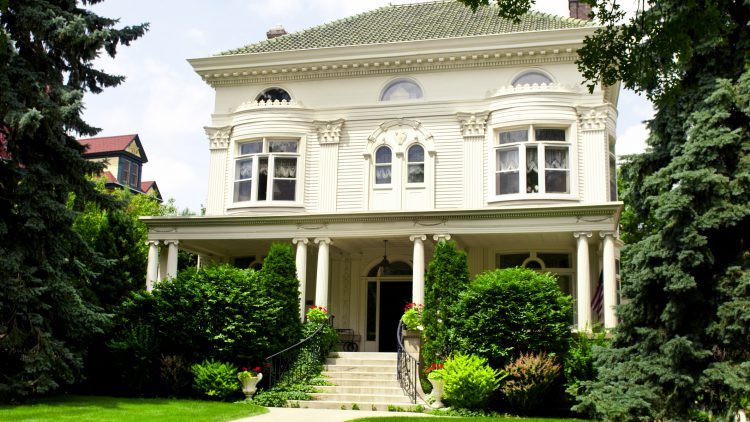 Marketing a property with historic or landmark status may draw a greater response than when selling your usual, traditional product. You'll be working with especially knowledgeable buyers — history buffs — who may be more familiar with the home than you are, and they may have questions that you will need to answer in detail.
That means it's time to study. Facts to memorize (for starters): when was the home built? Have famous people lived or visited there? Have there been any significant changes to the house? Every little detail of the house ("George Washington slept here!") can attract more buyers, especially those who are on the lookout for properties with interesting backstories. Your local library or historical society may have the answers, as well as additional facts and trivia that will help.
One thing you must know: not all old houses are considered "historical." Usually, a property is designated as historical or landmark based on its role in historic events, or its architectural significance. You can check the
National Register of Historic Places for more information. If the home is designated as historic, it must adhere to certain rules, including certain care that must be taken and limits on decor and renovation.
Historic districts contain properties considered vital to an area's culture, and are officially designated by the city or state. These districts are protected by the government.
A response to a historic property can easily stretch beyond local channels. People from across the country and all over the world may be interested in owning a piece of history. You may be hearing from prospects far away from your usual market.
"It creates a little bit more pizzazz," Chuck Heller, a senior associate with Landmark Commercial Realty of Lemoyne told The Sentinel. "It opens up your audience. Once you add the historic nature and excitement of the property, you can grab people from other arenas and outside the region."
The most likely buyers of historic properties: older, college-educated males with "a high enough income bracket to explore new avenues of investment while enjoying a comfortable lifestyle," according to Bill Gladstone of the Bill Gladstone Group.
If you're working with the seller, you may have to do a little hand-holding. Sellers may be a bit overly enthused when it comes to pricing a land-marked property. Make sure you stick to the cost-benefit analysis and appraisal. Also, maintenance on older properties are always a factor in whether a house is easily sellable.
Some sellers may not have the time or money for any intense repairs or restoration, but this may not be a roadblock. Many buyers are looking to actually put work into the house, and be creative with it. Of course, disclosing all issues and problems is mandatory.
Most federal tax breaks for renovating historic properties are limited to non-residential or income-producing buildings (click here for more info). However, rules and regulations may change from state to state, or even from city to city.  It may depend on how intensely the local government feels about protecting the historic property.
A historic home may require specialized insurance, along with limits on what can be done to fix problems like wiring and plumbing (find out more here). Consider hiring a good inspector and engineer to examine the home before the process begins.

Click here to discover how eCommission can help you fortify your cash flow.