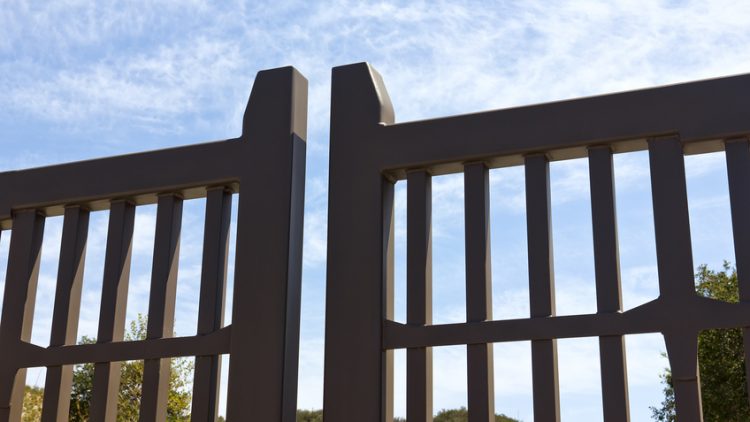 Gated communities are generally known to be places for high-end homes, coveted by those looking for an exclusive lifestyle. As a real estate agent interested in selling to this type of market, it's important to understand that a gated community is in a niche of its own.
Whether you're currently selling homes in the luxury market or looking to get started, here's what you should keep in mind when it comes to selling in exclusive gated communities:
Look like luxury
The first step in selling homes in gated communities is to look the part. When clients see you in their community or the community they want to be in, they expect you to look like an expert in luxury real estate. Make sure your outward appearance is up to par by choosing the right attire and showing up in a car that fits in. Even if you can't afford the most expensive German import on the market, showing up in a vehicle that has been washed and waxed will go a long way to show how professional you are.
Think like your client
When you're selling in a gated community you need to be able to think like the customer you're appealing to. What kinds of amenities are they looking for? What features of the home will standout the most to a client seeking high-end housing? These clients typically aren't looking for things like proximity to public schools or public transit, but instead may want access to a golf course and community security. Keep these factors top of mind when planning out how you're going to appeal to potential buyers.
Know the market
The market for gated community real estate is obviously different than the market for typical listings, but knowing that market and where to find them is essential. Since gated communities are exclusive, the residents of these communities tend to be more exclusive as well, meaning they aren't going to be as easy to find as your other clients. Your standard marketing for listings might have be to revised when targeting these types of buyers, but knowing the market inside and out will help you find the right people.
Understand the drawbacks
While gated community living certainly has its perks, there are some factors that potential buyers might have issues with. Having visitors, for instance, can become tedious as they need to be let in every time. Other drawbacks include potential expensive HOA fees and maintaining the home's exterior appearance to fit in with the uniform community look. Buyers are most likely aware of these facts if they're seeking a home in a gated community, but it's best to be prepared with answers if concerns come up.
Make customer service top priority
Residents of gated communities are accustomed to receiving high quality service, and you don't want to be the person to let them down in that department! These clients are used to getting what they ask for, when they ask for it and don't want to be put on the back burner. Make sure you're able to schedule time for showings when it's convenient for them and that you're able to rearrange your schedule if needed. These clients need to know that you're focusing all of your attention and effort on them and their homes.
What are your tips for selling in gated communities? Let us know on Twitter or Facebook, or share a comment with us below!