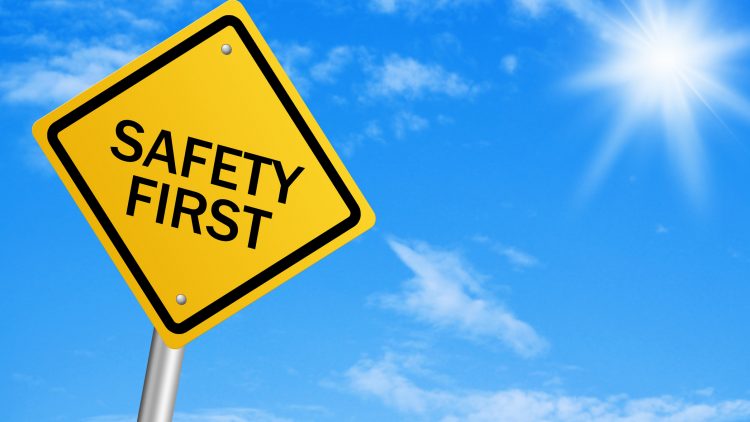 While it is extremely rare for real estate agents to be put in danger on the job, it's always wise to be prepared. When you're heading into unfamiliar areas, meeting new people daily, and are usually by yourself you must always be aware of your surroundings and potential vulnerabilities.
More often than not it doesn't take much effort to keep yourself safe — just keeping a few common sense rules in mind can help!
Here are seven safety rules to remember when out on the job:
Stranger danger
As a real estate agent, you're meeting with potential buyers or clients all the time. Some of them are bound to be complete strangers. If you have yet to meet face-to-face and you don't know much about this person, then make sure you're meeting up in a safe and public place, like your office or a coffee shop. Avoid meeting them at their house for the initial meetup as you don't want to end up in an uncomfortable situation in a place that's foreign to you.
Car safety
If you're checking out multiple listings with your client, it's best to take your own car. Either drive separately or have them get in your car, but joining your client in his or her car can be risky as it leaves you with little to no control. If, however, you do happen to find yourself in the situation where you're sitting as a passenger to your client then be sure to buckle up — you never know what type of driver they may be.  
Avoid after hours
Try to keep all listings and open houses during daytime hours whenever possible. There may be particular instances where the only option for your client is after working hours, and in those cases it's important to be extra diligent when it comes to personal safety. If you do find yourself at a home showing after hours and in the dark, bring along a sturdy flashlight — not your smartphone — so that you can navigate safely outside and in any rooms where there may be a light bulb missing; you can also use the flashlight as a weapon to defend yourself.
Keep others in the loop
Whether it's a family member or one of your coworkers, let someone know where you're headed, particularly if it's after normal hours or with someone you haven't met before. If someone else knows your whereabouts then they can quickly get to you or send help in case of an emergency.
Know your surroundings
If you're giving a private showing, then make sure you know your way around the house prior to guests showing up. You don't want to find yourself in a situation that would require you to make a quick exit and not know how to get out. Make note of every exit, keep all doors unlocked and let the person or group go into every room before you.
Pick a partner
We learn about the buddy system at a young age, and even as adults it still holds up as good advice. If you're heading to a listing in a part of town you're unsure of or a neighborhood with little development, you may consider bringing someone along with you. Ask a co-worker or teammate to join you on the listing or just accompany you for the initial meeting.
Protect yourself
Consider carrying pepper spray on your keychain or keeping a stun gun in your car. Just be sure that whichever safety device you choose, you know how to operate it. You don't want to end up in a fearful situation and not know how to protect yourself. Another option is to take a self-defense class. Knowing a few 'moves' prior to going out in the field can only help.
What are some tips you have for staying safe on the job? Let us know on our Twitter, Facebook, or in a comment below.